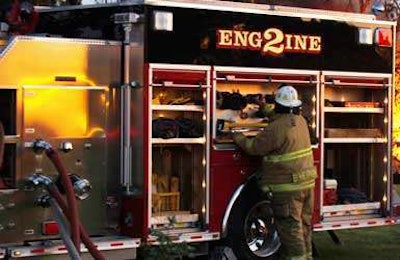 The recently launched Spartan ERV (Emergency Response Vehicles), a business unit of Spartan Motors Inc., has debuted its "Forged by Fire" marketing campaign to celebrate the firefighter and the many untold stories from the front line.
Over the next year, Spartan ERV will accept nominations for individuals who have been Forged by Fire – real people transformed through tradition, generation, sacrifice, bravery and performance.
Spartan and its dealer network are connecting with firefighters and industry personnel to encourage them to participate by submitting their stories.
Whether a doctor by day who was called into battle on 9/11, or a teacher who received an 8 p.m. alarm to find a student's family in trouble, there are people with stories yet to be told and Spartan ERV wants to hear their perspective on the experiences that have forged a first responder.
In addition to the recognition, Spartan ERV will also be awarding $5,000 to two individuals who receive the most votes online during the course of the campaign.
"The Forged by Fire campaign celebrates the firefighter by sharing their many stories of heroism, bravery, dedication and tradition. Collecting the many stories and providing a platform to share them is a role we are honored to play," said Russell Chick, Spartan Motors corporate director of marketing. "This campaign and our digital platforms will enable new connections and productive conversations within the firefighting community."
As the campaign was developed, the Spartan marketing team was reminded of the remarkable humility found in the fabric of the firefighter, the company says. Many of the firefighters interviewed were apprehensive to talk about their stories.
The Forged by Fire campaign addresses this by offering two options to submit a Forged by Fire story. They can submit directly on the campaign landing page, or nominate a friend or coworker by visiting the website.
Select nominees may have their story featured in the company's next print advertisement. The first round of public voting is slated to begin online in March.
Spartan ERV(TM) manufactures a full line of pumpers, tankers, rescues, aerials, quick-attack/urban interface vehicles and other emergency-rescue vehicles from its facilities in Florida, Pennsylvania and South Dakota.