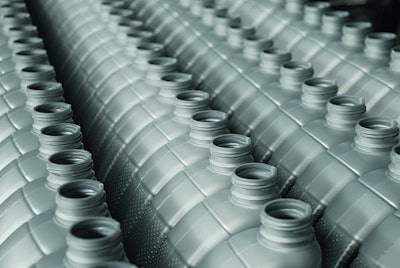 So many lubricant choices, so little time.
What kind of oil – synthetic blend or full synthetic – is best for your truck's engine and your operation's bottom line? As with every equipment option, the answer is: It depends. Dan Arcy, Global OEM Technical Manager, Shell Global Solutions, walks HWT through selecting the right oil for your fleet today, as well as what to keep in mind with upcoming changes in truck emissions standards.
The basics aren't complicated: Know your equipment and know how it's used.
"What are the actual performance requirements of the vehicle? The engine manufacturers will list the standards, so you want to make sure you're getting something that meets the performance requirements for the specific engine," Arcy says.
Then you've got to select the correct viscosity grades for the ambient temperatures that you operate under.
"For North America, about 80 percent of the heavy-duty oil sold is 15W-40. The owner's manual will have recommendations, so check it to see what's acceptable," Arcy says. "But what we're seeing more and more is the lighter viscosity grades, like 10W-40, or synthetics like 5W-40 being listed as options. Lighter viscosity grades like Shell Rotella T 10W-30 provides fuel economy benefits compared to 15W-40, for instance."
Indeed, in a large-scale trial of medium-duty trucks based on city and highway driving patterns. Shell Rotella T5 demonstrated fuel-economy savings of up to 1.6 percent, according to the company.
For most medium-duty engines, 5W-40 is acceptable. For 10W-30, it can vary by manufacturer or temperature range.
Of course, outside temperature typically varies by geography. So you need to look at where you're operating and what your work trucks do.
"Up North, you may want to look at going with a full synthetic, like a 5W-40. There's a fuel economy benefit, but one of the key benefits is the improvement in low temperature pumpability," Arcy says. "The truck will start easier in cold temperatures because the oil doesn't get as thick. That means it pumps easier and there's less stress on the starter and the battery."
If you have a fleet that parks inside every night, cold temperature starting is not going to be as important. But Arcy mentions that many fleets will switch to a premium semi-synthetic or full synthetic in the winter, so they don't have plug in a warmer every night.
More broadly, because premium lubricants are thoroughly tested in the development process, there are other benefits, Arcy explains.
"They don't only meet the minimum specifications; we formulate well beyond that. We put more in than we needed," he says. "We know our customers are keeping their equipment longer and longer, and need to get the maximum life out of that equipment. So when you're selecting a brand, you need to look at who's been doing the testing. We've done millions and millions of miles with our products and different engines, in different types of service and in extreme conditions."
Looking to the future, Arcy points out that engine manufacturers and oil companies are "very much" working together ahead of new EPA greenhouse gas standards for trucks beginning with model year 2017.
"Some engines are going to be running hotter by 10 degrees Celsius, so obviously we're going to be making changes in oil formulation," Arcy says. He also notes engine manufacturers are expected to begin recommending lighter viscosity grades for the improved fuel economy and reduced CO2 emissions.
R.E. Powell Distributing, which markets fuel, lubricants and propane in the Pacific Northwest, decided to test synthetic oils for itself before marketing them to customers.
"We supply a lot of fleets, and before we were willing to sell the Shell products and tout the claims that Shell was making on the fuel economy and savings, we wanted to experience it ourselves," says Justin Christensen, a company vice president. "If we're going to experience something, we're going to go 110 percent. We knew if our fleet could achieve those results in the harsh conditions we drive in, other fleets would see even more superior results."
Started in April 2012, the eight-month trial involved 20 trucks running "fairly identical" routes, with 10 kept on the current Rotella oil and 10 switched to Rotella T5 synthetic blend.
"They're in traffic in Seattle, they have frequent PTO [power take-off] usage because they're making two to five fuel deliveries a day at convenience stores and truck stops, and they're running one or two trips a day over mountain passes in hot weather and in cold," Christensen says.
Bottom line: The test fleet's fuel economy improved 1.7 percent, which translated to fuel savings of more than $50,000 per year. "To save $50,000 a year just in fuel expense, we thought that was huge," Christensen says. "We were very, very pleased.
"The synthetic blend appeared to protect the engine much better. The engines ran cooler. And the oil held up longer."