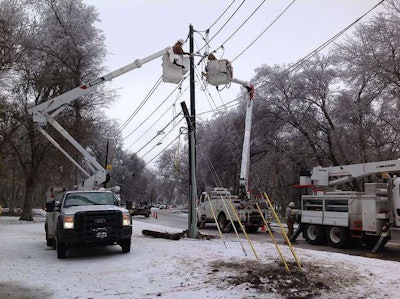 Utility crews from around the southeast are headed across parts of the southwest as that region deals with its first major snow and ice storm of the season.
Georgia Power officials say they will send nearly 400 employees from Albany, Bainbridge, Tifton and Valdosta to Arkansas to assist with damage today.
Alabama Power officials say they sent approximately 100 line crew and employees to Texas Thursday, to set stage in ice-socked Dallas. An additional group of 175 headed to Texas Saturday.
Michael Sznajderman, Alabama Power spokesperson, says the company decides what level of aid it can provide "based on what we have available, what our weather is going to be and our needs at home, and how far away the utility in need is located."
The host – or utility in need – reimburses the company sending its workers based on that company's expense and pay scale, and Sznajderman says Alabama Power is routinely called to aid neighbors.
"It really varies year to year but it's safe to say we are called upon at least one or two times a year," he says. "Often more than that."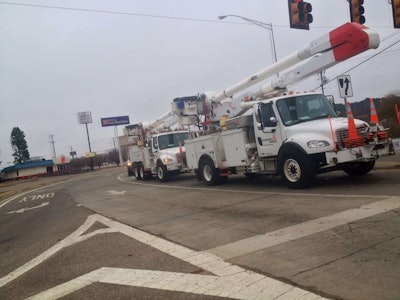 The Southeastern Electric Exchange is the cooperative organization of member utilities in the region who work together to assist each other in case of severe weather and disasters.
"Basically, conference calls are set up with the member utilities in advance of major weather events and discussions take place as to who needs help, who can offer help, how many crews needed," Sznajderman says. "Daily calls or more frequent calls take place during major events so that additional crews can be dispatched or crews released, depending on the need. The local utility receiving the help coordinates the overall logistics of all the crews arriving to assist, but our folks are still in charge of our individual crews."