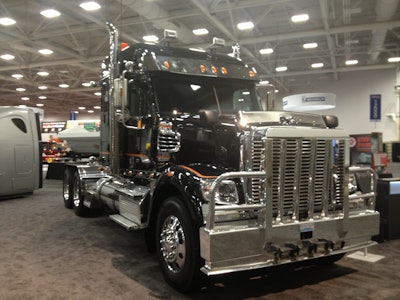 Freightliner announced Monday that it is now offering twin steer chassis prep kits for its 114SD and 122SD truck models to quickly facilitate aftermarket conversions and installation of second steer axle and heavy-duty suspensions.
Freightliner Trucks has partnered with Baie-Saint-Paul, Quebec, Canada-based Simard Suspensions to offer the turnkey solution ideal for heavy-duty applications such as crane, dump, wrecker, mixing and logging to provide a comfortable and reliable ride.
"To provide a simplified transition from factory to conversion, we developed a cost-effective and timely process that still allows for customization," says Mary Aufdemberg, director of product marketing for Freightliner Trucks.