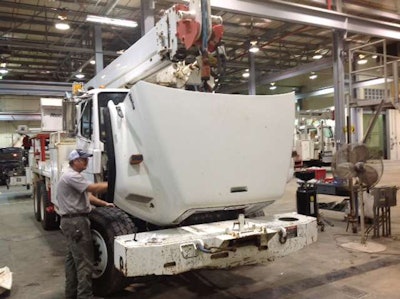 Preventive maintenance (PM) is one of the most important keys to keeping trucks on the road. Regardless of the size of your fleet – or the class of your truck – scheduling maintenance can be tricky, especially when you oversee 2,000-plus pieces of various rolling stock.
Tom Browne, Fleet Services Region Manager for Alabama Power Company, currently oversees more than 2,700 trucks and heavy equipment.
His daily challenge is keeping it all running.
"When we put a new truck in service, we set up a PM as soon as it's put in service," he says.
Browne and his team track the needs of equipment across 52,423 square miles and all of Alabama's 67 counties. The company has service capabilities at each of its plants with major service centers in the state's larger cities. In all, there are 25 APCo garages across the state.
The PM needs of each truck are tracked through M5, a tracking application that organizes truck and equipment data.
Browne runs a report each month, which details which trucks need PM, and shows any trucks that may have missed PM the previous months.
"We have that report broken down by crew and by garage," he says, "and we'll contact the crew foreman to schedule the maintenance."
Crews can schedule maintenance at any of the company's power plants or service centers, and the report will tell the technician what service is needed and detail any equipment or tools needed to perform the task.
Many of the service shops run night shifts so equipment can be serviced while the truck is not needed. In cases where service can't be completed, crews will do what work they can before the truck heads back out.
""We don't want them to be inconvenienced," Browne says of the crews. "If a PM can't be completed, we'll set it up so (the truck) can still be used the next day and brought back in to finish."
Alabama Power's fleet includes light- and heavy-duty trucks, trailers, and other equipment, and construction equipment.
All technicians are cross-trained to work on both gas and diesel engines.
"When you become a Tech1, you've been through a whole lot of training, and you should be skilled and qualified enough to work on anything from an F-150 to a bucket truck," Browne says of a process that can take up to two years.
Technicians are generally hired on as a Utility Assistant and work their way up to technicians through a hands-on apprenticeship.
Technicians can continue training to become Master Technicians.
"Master Tech is the highest level," Browne says. "That means you've passed all the ASE tests, gone through all internal training…That takes a few years after being a technician."
Master Technicians also shoulder the responsibility of servicing the company's hydraulic equipment.
Browne says Southern Company outsources very little of its vehicle and equipment maintenance, instead focusing on training employees to handle everything in house.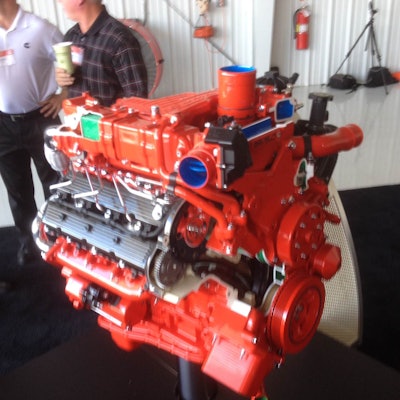 "We'll farm out some tire work because that becomes cumbersome," he says. "Unless it's something like a warranty situation, we'll do it all in-house.
Even in some warranty situations, Browne's team will keep the repairs in-house as Southern Company is certified as a warranty station for most major manufacturers.
The company employs approximately 100 technicians and nine Master Technicians with 20 additional Utility Assistants.
The annual mileage on each truck can vary greatly with trucks in rural areas logging 40,000-plus miles a year. Trucks stationed in larger cities can drive as few as 12,000 miles annually.