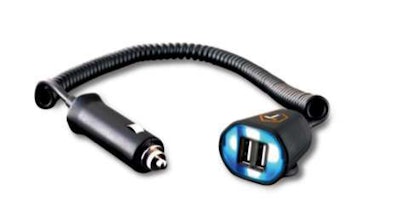 Mizco's Tough Tested Dual USB 8-foot Power Extender/Charger and Durable Braided 6-foot USB Cables are built to meet the ever-expanding power, safety, flexibility and utility demands of drivers using today's smartphones and tablets.
The Power Extender – designed to bring the power head to the driver – provides 3.1 amps of power via 2 USB ports, which allows for simultaneous charging of two devices, while a light-up face helps make it easier to locate and navigate connections in a dark environment. A detachable clip system integrated into the power head provides added mounting options; two clips are included.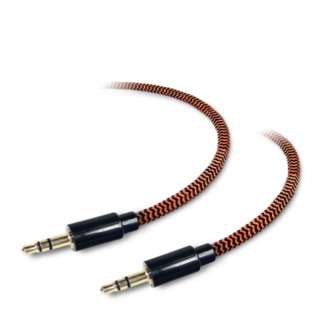 The USB and audio cables are constructed with 4mm heavy-gauge wire and are shielded, and a fabric jacket helps make them tougher and tangle-free. All cables are 6 feet in length and have a cord manager, as well as gold-plated tips for added connectivity.
Mizco also recently added Bluetooth earpieces and smartphone cases to its line of heavy-duty professional-grade mobile technology accessories, which previously included Bluetooth headsets.