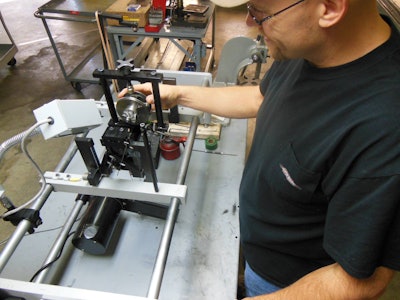 Honeywell International is projecting a major bump in turbo charger usage over the next five years.
Honeywell, the world's largest turbo charger manufacturer, is forecasting that the devices that will be installed on nearly 40 percent of vehicles sold globally in 2018, an increase of 67 percent.
Honeywell estimates current penetration of turbocharged commercial and passenger vehicles is currently at 17 percent of vehicle sales in North America and expects that number to increase to 31 percent of total sales by 2018.
The number of turbo charged vehicles in North America is expected to grow from about 3.9 million to 6.5 million. The most significant growth is expected to come from China, which accounts for nearly a third of the anticipated growth.
"We see the U.S. market growing this year by approximately 22 percent from last year reflecting the addition of some 700,000 new turbocharged vehicles in 2013," says Honeywell Transportation Systems President and CEO Terrence Hahn. "Honeywell's turbo technologies will be part of more than 60 models in the United States in 2014 reflecting nearly 20 different brands."
Honeywell has more than 500 new applications that are expected to reach production within the next 24 months.
In 2025, the Corporate Average Fuel Economy (CAFE) regulations take effect, which will require all new cars and trucks to achieve an average fuel economy of 54.5 miles per gallon.
To meet the requirement, Honeywell estimates the number of turbocharged commercial and passenger vehicles sold in North America will reach 3.9 million in 2013, up from 3.2 million in 2012. By 2018, Honeywell expects the number to reach 6.5 million vehicles.