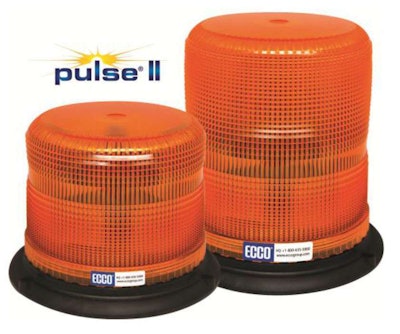 ECCO Group has announced two additions to its Pulse II, 7900 Series, line of LED beacons.
Available with either SAE J845 Class I or II specifications, both models are epoxy-encapsulated to meet the needs of severe vibration applications such as mining and waste management. The beacons are available in both five-inch and seven-inch height profiles, and in all five safety colors.
Released in April 2012, the Pulse II beacons provided a new solution for those in need of commercial vehicle warning lights, combining LED durability and performance in a traditional beacon housing, and comparably priced to a strobe beacon.
"Pulse II has been a great addition to our beacon program," ECCO's Product Marketing Director Wendy Newton-Huckabay said. "With the addition of heavy duty models, this series has solutions for every application."