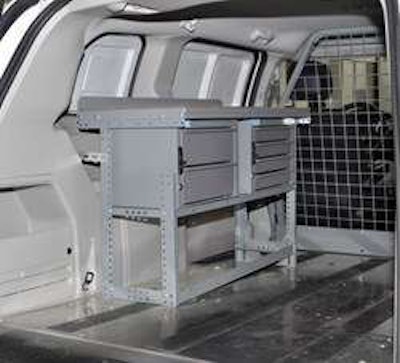 Adrian Steel has released an upfit for the Ram cargo van, an interior packages designed to help service professionals organize tools and equipment.
Adrian Steel says it developed the package specifically for the Ram cargo van for General Service, Locksmiths, Electricians and PHVAC professionals.
The packages include a combination of shelving, drawers, cabinets, and a partition. Each package is developed for the unique needs of each profession.
Adrian Steel's warranty covers their products for three years or 36,000 miles when installed by an authorized distributor.