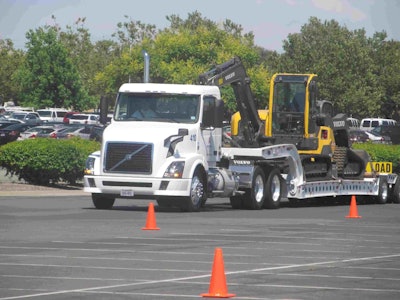 SACRAMENTO, Calif. – On the steps of the California state capital – where some of the country's most stringent emission standards have been handed down – Volvo Trucks North America introduced Thursday its cleanest truck to date, powered by dimethyl ether (DME).
"Early this year, we began customer testing of DME-powered Volvo trucks here in the U.S. in a bulk- haul application," said Göran Nyberg, president of Volvo Trucks North American Sales and Marketing. "If you combine that with our previous experience, we have now completed more than 650,000 miles of DME testing."
In making Thursday's announcement, Volvo became the first manufacturer to announce plans to commercialize DME-powered heavy-duty commercial vehicles in North America.
To find out more about Volvo's new DME unit, see our sister site, Successful Dealer's article, here.
RELATED: Video Walk around with Volvo's new DME powered truck