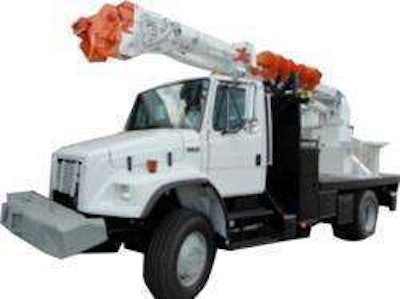 I-80 Equipment has received 10 identical 2000 Freightliner FL80 Digger Derricks, the company said Monday.
The multipurpose Digger Derricks have rear mounting with 45-foot sheave height and all have CAT 3126 diesel motors with push button Allison automatic transitions ranging with mileage from 75,000-130,000.
These full utility Digger Derricks are also equipped with cab seating for three.
The 2000 Freightliner FL80 Digger Derricks is equipped with upper controls allowing the truck to do the work of two utility vehicles, making it easy to set and service poles from the same truck with an insulated bucket.
They also are equipped with passenger ground controls. These below rotation controls assist with quicker groundwork and are safer for operating, as employees do not have to climb onto the utility boxes for servicing.