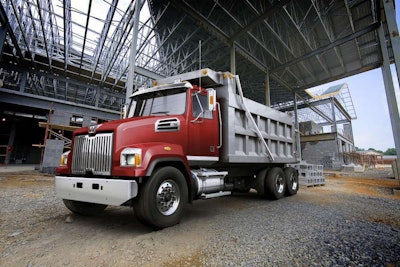 Western Star Trucks Inc. will include Meritor's WABCO Roll Stability Control system (RSC) on its Western Star 4700, 4800 and 4900 truck models equipped with Meritor's antilock braking system (ABS).
In on-highway and vocational applications, RSC assists drivers with maintaining vehicle control by monitoring road conditions and automatically intervening when a rollover risk is detected.
When the RSC system senses a potential slide or roll-over, it slows truck speed by reducing engine torque and engaging the engine retarder while automatically applying drive axle and trailer brakes. Once the risk has passed, the RSC system resumes normal vehicle operation, giving control back to the driver.