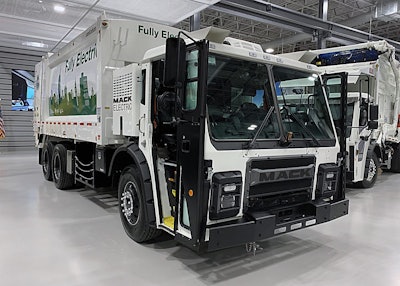 When Mack's LR model was launched in 2015, it was touted as an upgrade replacement for the TerraPro LEU, and barely four years later, the company's flagship refuse truck got a trendy upgrade of its own.
An all-electric LR was unveiled last May, kicking off a long-term validation collaboration with the New York City Department of Sanitation (DSNY) – the largest sanitation department in the world with 6,000-plus trucks collecting more than 12,000 tons of refuse and recyclables daily.
Roy Horton, Mack's director of product strategy, said the truck maker honed in on the refuse segment for its electrification plans – while seemingly the rest of the industry focuses on long-haul – because it's a closed-loop application with predetermined routes that have lower range requirements.
"[These considerations] really help facilitate the kind of research and development that needs to happen in order to get new technology to the market quickly," Horton said.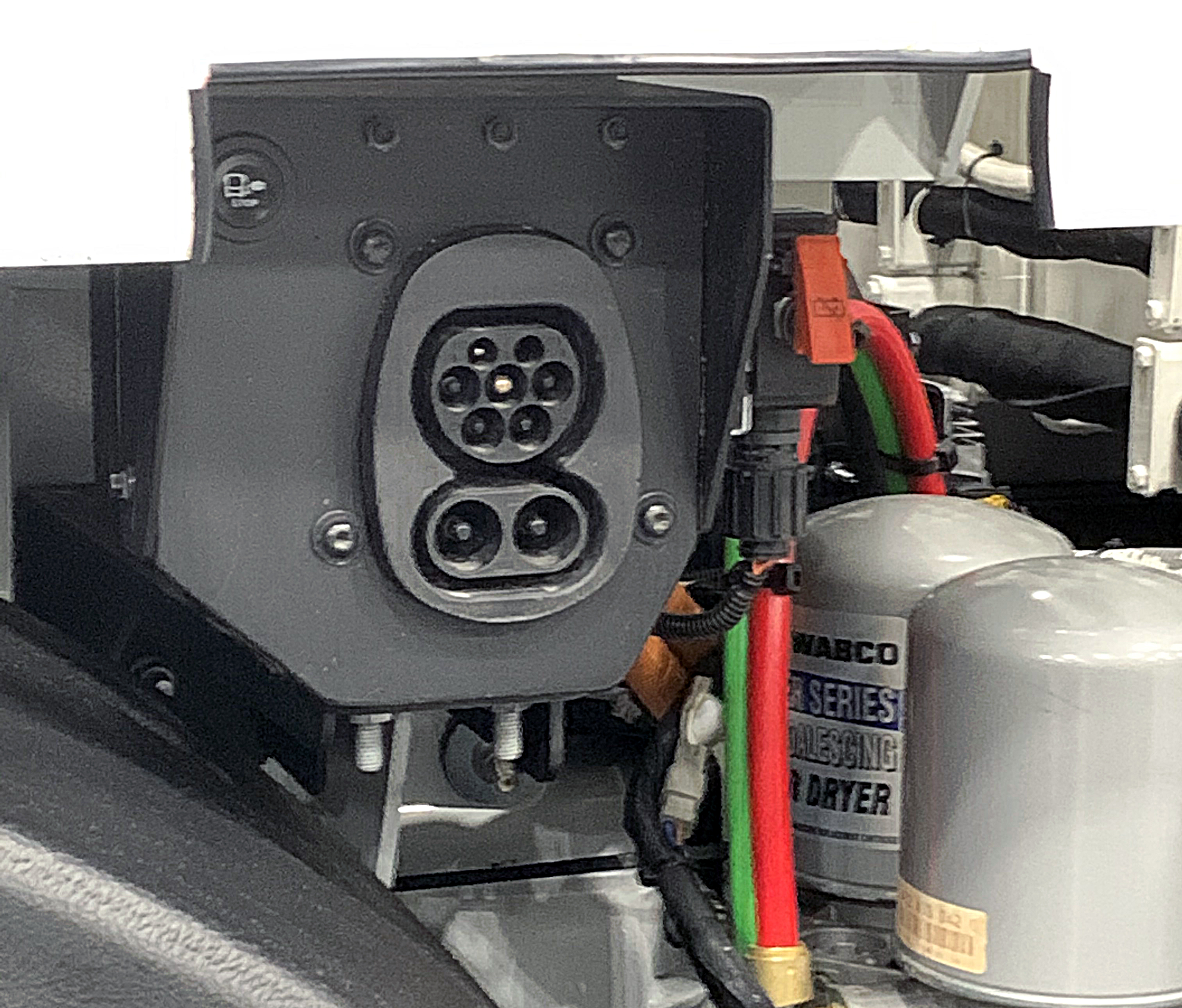 The Mack LR Electric demonstrator – the nation's first 72,000-lb. GVW BEV collection truck – will be based from DSNY's Brooklyn North 1 garage and tested on local collection routes. Several vehicle performance metrics will be evaluated by DSNY over the course of the test – which will get underway this spring – including operating range, payload capacity, regenerative braking performance and the overall functionality of a fully electric vehicle in refuse operations.
DSNY Deputy Commissioner Rocky DiRico said the truck's initial route will be about 18 miles, but the real test, he added, is evaluating how the equipment will handle stopping and starting an average of every 40 feet over an 8-hour shift.
The truck, which should be in DSNY's possession by next week, will split time between a combination of routes and being racked on DSNY's dynamometer, putting the system through even more simulated tests.
"We can put that truck on the dynamometer, spin those wheels and simulate a route," DiRico said. "So we can actually do it in a controlled environment."
Whether on the dyno or on the streets, DiRico said he intends to do his part to push DSNY's electric LR to its limits.
"I look forward to beginning testing, piloting and beating the hell out of that truck," he said.
As the system is validated, refined, improved and commercialized, DiRico hopes to put next generation electric Macks to work in a dual capacity: picking up trash and plowing snow along the way.
"We can't have a fleet for plowing and a fleet for collecting," he said, noting that at the current rate of battery improvement he feels within the next year, "battery technology is going to be 50% more efficient, and that should take us to plowing."
DiRico said the incorporation of electric trucks also will help DSNY achieve its goals of reducing greenhouse gas emissions 80% by 2035 and becoming carbon-neutral by 2050.
Quick-spin impressions
The truck is a basically a one-of-its-kind rolling science experiment – a similar unit slotted to solid waste collection agency Republic Services is still being built – so my drive was limited to Mack's test track in Allentown, Pennsylvania. I may have to leave beating the hell out of the truck to DiRico and his team, but it only takes several laps around the three-quarter-mile track to log the kind of distance a refuse truck would travel in a given day.
At a distance, if not for the decals signaling its zero-emissions drivetrain, it's not obvious that this truck isn't an everyday production model.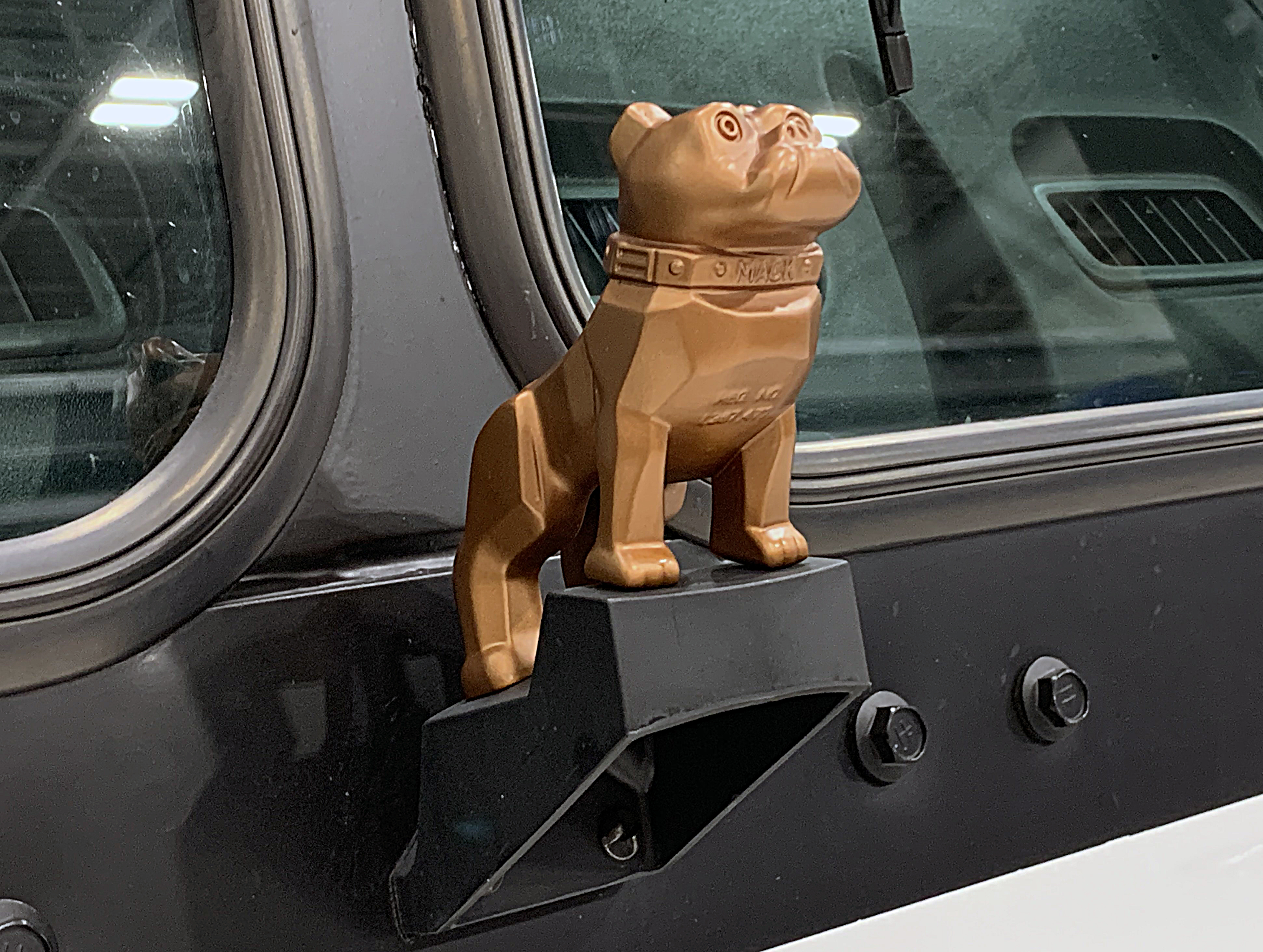 The truck's copper-colored Bulldog hood ornament signifies it's an electric vehicle. Unlike traditional LR models, you won't find Mack's MP7 engine, featuring up to 355 horsepower and 1,280 lb.-ft. of torque, under the cab. What you do get is a powertrain consisting of two 130-kW motors that deliver a combined 496 peak horsepower and 4,051 lb.-ft. of torque available from zero rpm. It's matched to a two-speed Mack Powershift transmission and a Mack-proprietary 52,000-lb. rear axle.
All accessories, including the body hydraulics, are electrically driven through 12V, 24V and 600V circuits.
The truck's four lithium-ion batteries are charged via a 50kW SAE J1772-compliant charging system, and DiRico said DSNY will charge its demo truck via a Charge Point Level 3 charger. An onboard regenerative brake helps pump energy back into the batteries, which will come in handy considering the brake pedal in this application gets more use than the accelerator.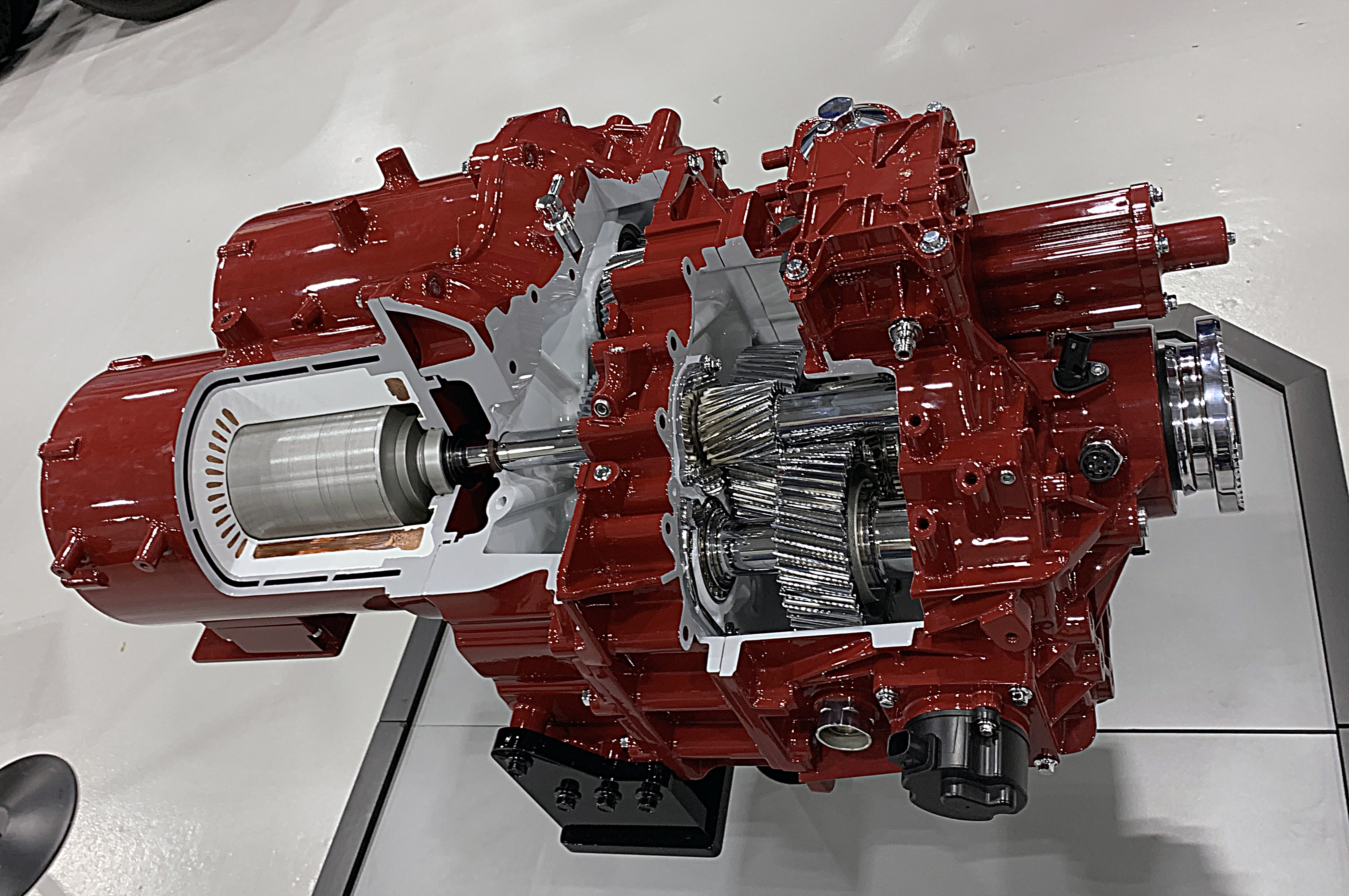 The regenerative brake has three modes – automatic, high and low – that provide varying degrees of braking power, but the harder the stop, the more electric current that's pumped back into the batteries. On automatic, it only engages when the service brakes are applied but does provide additional stopping power. When switched to either low and high, the driver simply can lift off the throttle, and the regenerative brake will engage on its own. The service brakes are needed only to fully stop or hold the truck.
Since there's no noise from the powertrain, you hear every bump on the road and squeak in the cab. Those same noises exist in the diesel unit but are drowned out by the MP7's white noise.
In all, the electric LR is a quiet and responsive ride fit to navigate densely populated areas with no idling fumes, and won't wake residents with diesel clatter during pre-dawn trash collection runs.
Electrification already has started its filtration into trucking through regional and pickup-and-delivery segments, and refuse collection makes sense as the next logical step.
Beyond the motors and transmission, Horton the LR's electric set up isn't a scalable plug-and-play solution. Even if the DSNY project is whopping success, Mack couldn't simply drop Anthem components in place and have an electrified tractor. But Horton said the company will gather valuable data from this refuse cycle that can lead them in the best direction toward an electric long-haul truck.
There's a lot riding on Mack's test program with New York, but if the electric LR can make it there, it can make it anywhere.