Imagine being ticketed repeatedly for a device that's reducing accidents. It happened to Groendyke Transport but they certainly don't hold a grudge. In fact, they consider it part of a very important journey.
The Oklahoma-based tanker carrier deployed a pulsating amber brake light on the back of their tanker trucks, which over a 30-month period reduced rear-end collisions by nearly 34% and eliminated all rear crashes at railroad crossings.
"What we initially set out to do, which is still the goal that we have now, is to increase our visibility," said Groendyke President and CEO Greg Hodgen.
In this case, Groendyke leaders huddled up about five years ago to come up with a way to address an uptick in rear-end collisions, which had been occurring mostly when their trucks came to a stop in traffic. Nearly half of Groendyke's roughly 1,000 tractors are regional haulers, which deal with a lot of stop-and-go driving and plenty of railroad crossings where tanker trucks are required to stop.
"We were surprised when we looked at how many people were rear-ending us – mainly passenger vehicles, but some commercial vehicles, too – and it led us to think that it was really driven by an increase in distracted driving and so we thought, 'How do we make ourselves more visible? And how do we make something that will capture attention if you're not really paying attention?'" Hodgen said.
Ever vigilant about safety (they're the only tanker company to win eight North American Safety Awards from National Tank Truck Carriers), Groendyke leaders met and discussed how they could make their trucks more visible while braking. Their plan? Round up various lights, install them on the back of their trucks and present them regularly for company analysis. Plus, they'd confer with major light manufacturers for advice on narrowing down their options. This wasn't their first rodeo. They had tried testing other brake lights before but now they were ready for the next level.

"On a limited basis we had tried some continuous running strobe lights on the back of trailers when were at retail stores in heavy traffic just trying to get people's attention," said Brian Gigoux, Groendyke's vice-president of equipment and maintenance. "We had toyed with the idea off and on but as this thing got more pronounced, we said let's get serious about it and really find something that can provide a tangible benefit, and that's when we decided to try variations of different strobes. Do we need two strobes? One strobe? Where should it be located? We started getting serious and that's when we started going out in the field with some hands-on approach to do more than just a talking session at the office."
Their more rigorous approach to light testing started in 2015. First up would be an aircraft light. Surely it would be bright enough to catch the attention of the most wayward motorists — or maybe even some airline pilots a few miles up?
"We tested some aircraft lighting that we really thought was going to be the way to go even though it's very expensive," Gigoux explained. "And it was just so overbearing that it could be blinding to the person behind you in the pouring rain or snowstorm. So we decided to back off of that and just stay with the stuff that's built for Class 8 trucks and not go into aircraft and emergency lighting."
To help maximize visibility the Groendyke team thought it best to mount the light on the back of their tankers about 18 inches down from the top. This would put the light above the center of the tank and make it more visible to vehicles following behind.
"Height was a big thing for us," Gigoux explained. "You put something down at the bumper level, well that only serves the purpose for the vehicle directly behind you. And sometimes we're involved in accidents where actually vehicle number three hits number two and number two hits us. So we wanted something that was high enough to go over the passenger car or half-ton pickup that might be directly behind us to show everybody downstream that something's getting ready to change."
Challenges on the road to success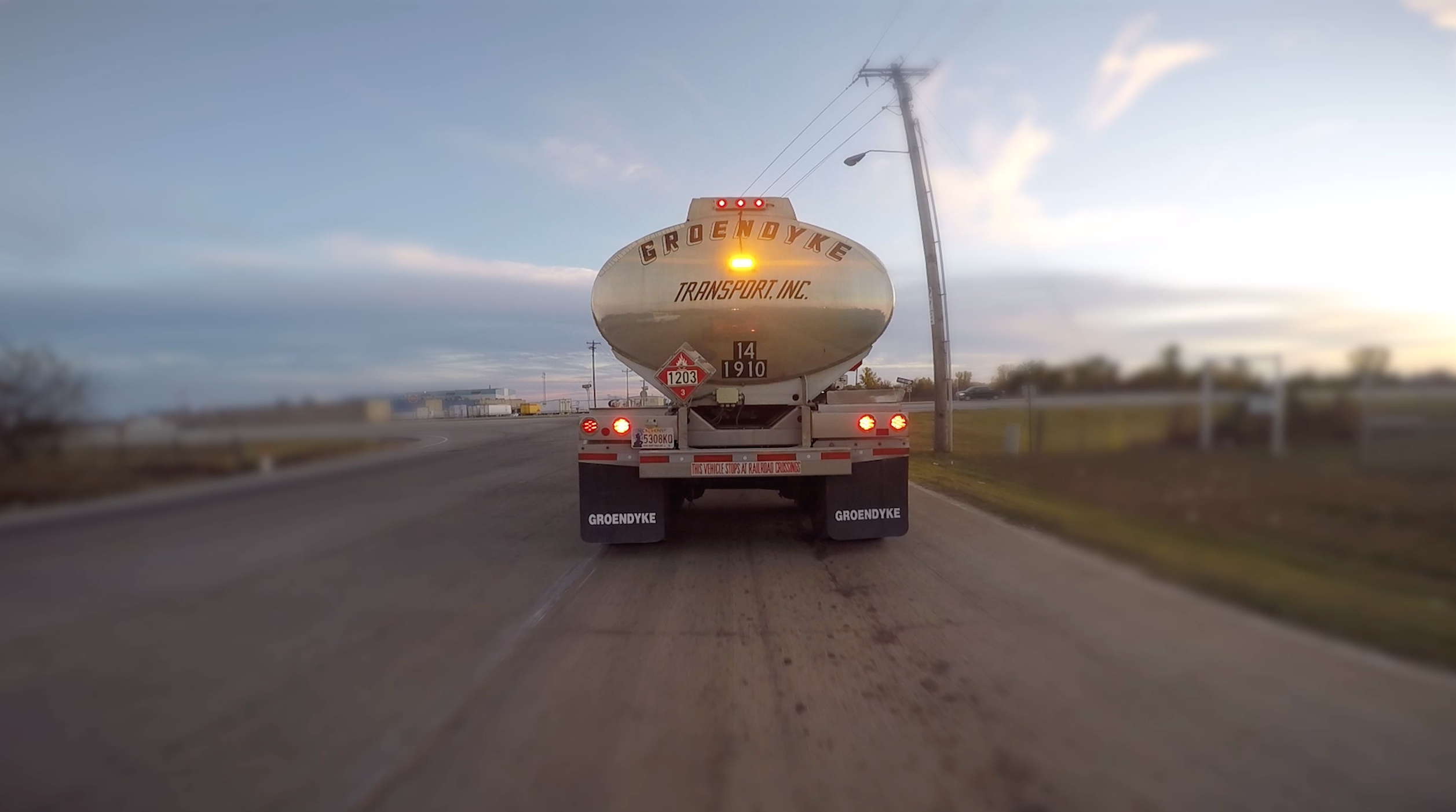 Presenting the trucks with new brake lights for company inspection became an interesting and vital exercise at Groendyke's shop in Enid, Oklahoma. Two trucks were set up with two different lights and closely compared for illumination at varying distances. The trucks were also followed on the road to get a better sense of how the lights would appear to trailing motorists.
"We went out and watched how people really responded during daylight and nighttime hours and videoed it and we saw an immediate reaction," Hodgen said. "Our drivers applied the brakes and that strobing light came on the back and they backed way off and so we thought, 'Well, let's keep testing it.'"
They narrowed down their light supplier to Peterson, which provided a 6.5-inch by 2.25-inch amber light with a pulsating feature. Peterson and Groendyke worked together to design a plug-and-play harness. Groendyke built a housing for the light but given the stringent and time-consuming welding requirements for tanker trailers, they opted to mount it with some unique tape instead.
"I call it NASA grade double-sided tape but it is some awesome stuff from 3M," Gigoux said. "We built these light-weight aluminum light boxes to pop the light into and then we have this double-sided, super adhesive tape and once you put that on there it's basically like it's welded on. It's just peel the tape, stick it on, plug the light in and we made it so there's no welding required. No one's going to get hurt doing this."
It takes roughly an hour to retrofit each trailer. Their first lights were placed on a dozen trailers with regular routes in Kansas City, Kansas, Denver and Fort Worth.
"The driver feedback was very positive," Gigoux said. "Our drivers seemed to have a real appreciation for it because they said, 'I can tell when I'm watching my mirrors when I apply my brakes that people take action and they change lanes sooner than they did and they're more attentive. So we were getting a good feel for it. This went on for months that we were testing to see how it would work."
But then the tickets started coming. That new light, no matter how encouraging the results, wasn't approved for road use. As they kept adding the lights to their trailers (they eventually retrofitted 632 trailers prior to applying for an exemption), they were seeing an impressive drop in collisions while also seeing a rise in tickets.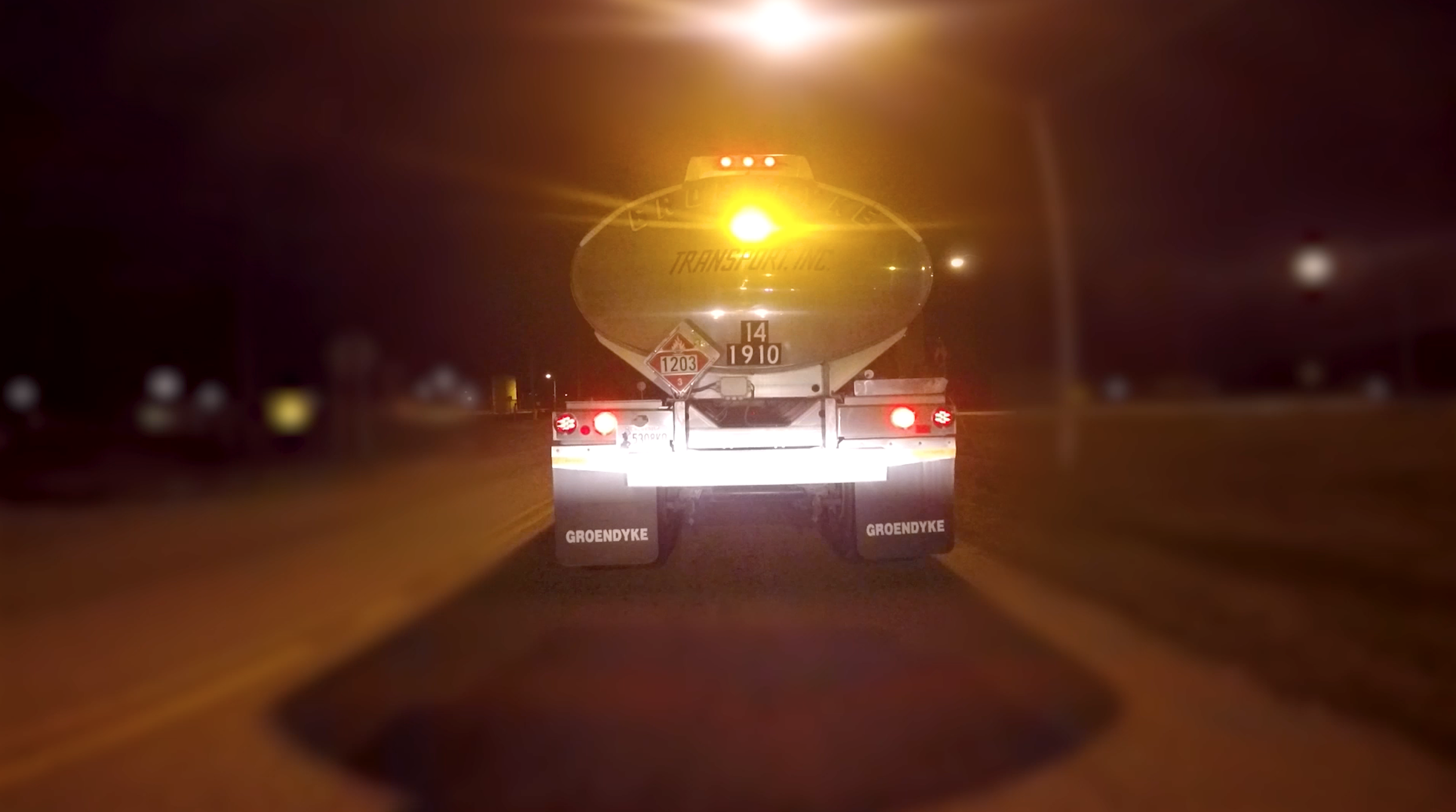 "We had a handful of states that were writing us up every time they saw us," said Aaron Harmon, Groendyke's senior VP of Administration. "Right before we got the exemption it was getting pretty frustrating."
As the tickets kept coming, Hodgen reminded everyone of the company's goal.
"We were undeterred," he said. "I kept telling our guys, 'We're going to keep paying that fine because what we're doing is a good thing and we're going to prove our case.'"
Eventually, given the growing success of the light combined with the growing attention it was getting among law enforcement, it was time to apply for an exemption with the Federal Motor Carrier Safety Administration.
"We had a discussion with National Tank Truck Carriers (NTTC), an organization with whom we're a member, and said, 'You know, we think we've got a good thing going on here for public safety but we're getting violations for it,' Gigoux said. "That's when they helped us and got together with our general counsel who wanted a petition for an exemption to prove this thing out."
With two-and-a-half years of data under their belt to show a 33.7% drop in rear-end collisions, Groendyke's General Counsel Troy Robertson felt confident about applying for the exemption.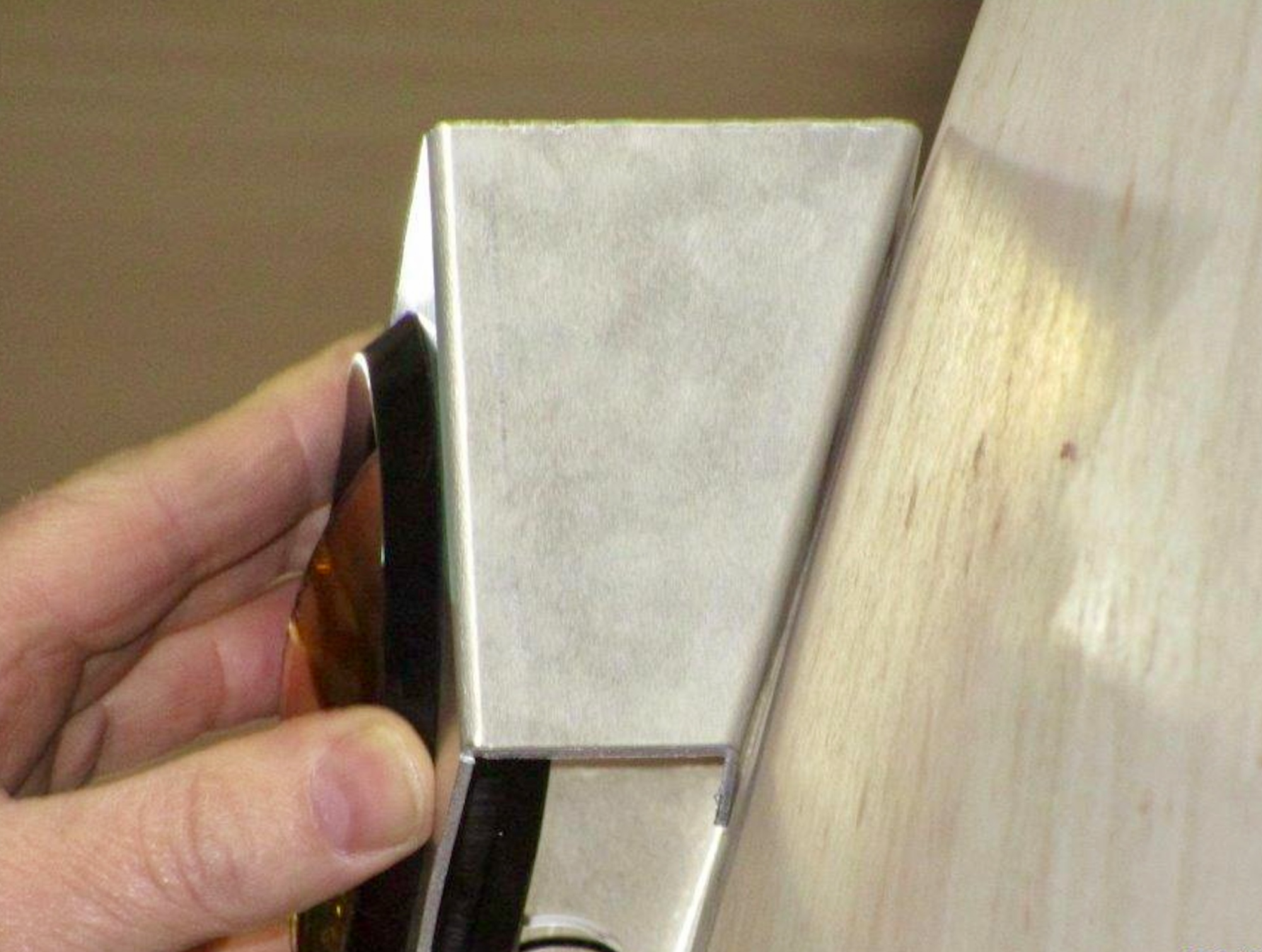 "We saw just under a 34% improvement in rear-end accident frequency during that time so we were convinced that we were doing the right thing," Robertson said. "To Greg's point, that was our ultimate goal. Whether we are the ones getting rear-ended or not, we just don't want to have the accident regardless of who's at fault. Accidents hurt people. They kill or injure people. They damage property and create delays and so we just don't want to have the accident regardless of who's at fault. Everyone loses when there's an accident."
After applying for the exemption in April 2018, and getting support during the comment period from industry titans including NTTC and the Transportation Safety Equipment Institute, they were approved for a five-year exemption roughly one year later.
Groendyke's success inspired NTTC to recently pursue an exemption through FMCSA to allow all tanker companies to use the light.
"Groendyke is not only one of the safest carriers ever, but it's certainly one of the safest tank truckers ever as evidenced by their eight Heil safety awards," NTTC President Daniel Furth said. "They're good and they're data-driven and this was really important."
TSEI Executive Director Paul Menig said he expects the exemption for all tanker trucks to be approved sometime later this year. Expanding the exemption to other trucks is certainly a possibility.
"An additional FMCSA exemption beyond this narrow one for tank trailers would be possible in a year-and-a-half maybe," Menig said.
In addition to their new stop light, Groendyke has improved lighting in other areas of their trailers.
"If the trailer doesn't have a certain LED, stop-turn taillight in the trailer, we convert those," Gigoux said. "Also, if the trailer was not equipped with the midship turn signals and illuminated arrows up on top of the fender, then we add those."
To further reduce risk, Groendyke turned to SmartDrive for their video-based safety program. During the pilot, Groendyke achieved a 73.7% improvement in its Safety Score, an objective measurement of specific driving habits that increase risk and the likelihood of collisions.
This story originally appeared in HWT's partner publication, Commercial Carrier Journal, where Groendyke was selected as CCJ's Innovator of the Month for July. CCJ Innovators profiles carriers and fleets that have found innovative ways to overcome trucking's challenges. If you know a carrier that has displayed innovation, contact CCJ Editor Jason Cannon at [email protected] or 800-633-5953.