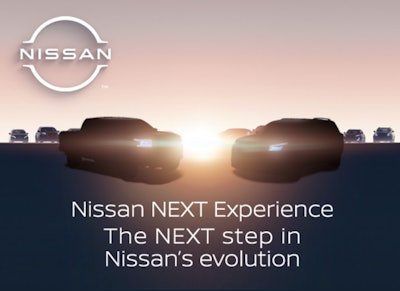 The wait is nearly over.
Nissan announced this week that in two weeks it will be revealing its 2022 Frontier pickup alongside its 2022 Pathfinder SUV. Nissan teased the two vehicles in a photo shown above.
It's been roughly 15 years since the midsize Frontier has undergone a major redesign. One thing's for certain, Nissan's days of offering a new Frontier below $20K are long gone. The 2020 model starts at $26,790 while the 2019 Frontier had a base MSRP of $19,290.
Check out the reveal Feb. 4 at 1 p.m. EST at https://www.nissanusa.com/live/.