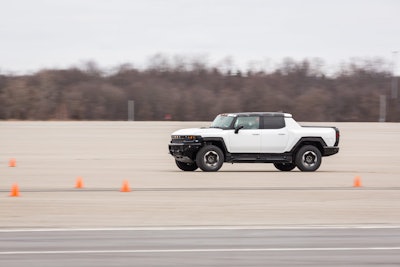 With a rear license plate reading OMGREAL, GM reports that its HUMMER EV has arrived at
at GM's Milford Proving Grounds to continue validation tests and will head to northern Michigan to run through the team's tough winter testing process.
GM will document the journey and share updates in the coming weeks and months. The HUMMER EV, which is expected to go on sale in the fall of next year, enjoyed a faster than normal development time thanks to extensive virtual testing which GM said will be a hallmark of GM programs moving forward.