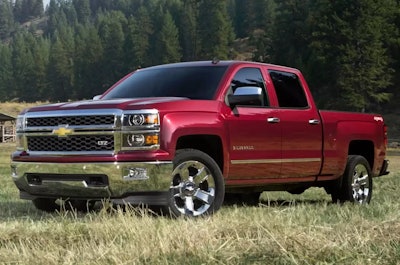 The National Highway Traffic Safety Administration struck down a petition from General Motors this week requesting that the agency exclude roughly 7 million GM trucks and SUVs from a Takata Airbag-Inflator recall.
In response, GM issued the following statement: The safety and trust of those who drive our vehicles is at the forefront of everything we do at General Motors. Although we believe a recall of these vehicles is not warranted based on the factual and scientific record, NHTSA has directed that we replace the airbag inflators in the vehicles in question. Based on data generated through independent scientific evaluation conducted over several years, we disagree with NHTSA's position. However, we will abide by NHTSA's decision and begin taking the necessary steps.
The recall will affect 6 million GM pickups and SUVs in the U.S. and other 1 million outside the U.S. from model years 2007 to 2014 and will cost the company roughly $1.2 billion according to the Associated Press.