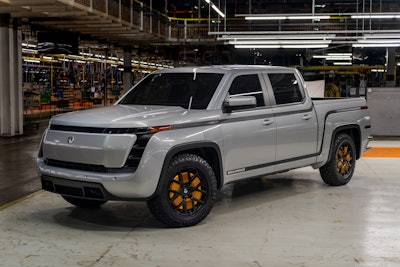 It was pretty eye-catching when Lordstown Motors recently announced its $52,000 electric pickup (before tax credits).
While the virtual reveal showed various angles of the exterior of Endurance, the interior was left largely in the dark. Lordstown recently released photos of the cab. Design and prototyping of Endurance are being done in partnership with California-based Hydra Design Labs.
Preorders continue to come in for the 2021 Lordstown Endurance which is scheduled to roll out to customers next summer. Production has ramped up to meet demand following last month's announcement that preorders and letters-of-intent had surpassed Lordstown's initial goal of 20,000 trucks in 2021.