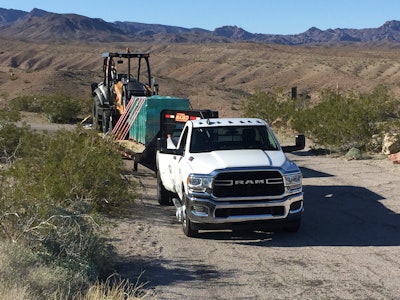 Cummins on Friday announced it was suspending production at its Midrange Engine Plant in Walesboro, Indiana, for two weeks.
The engine maker's hand was forced earlier this week when Fiat Chrysler Automobiles (FCA's), a key Cummins customer, shutdown its pickup assembly until at least the end of March due to the coronavirus pandemic. This news follows recent communication of lower commercial truck production rates by some of its customers in North America and other plant shutdowns by various OEMs in Europe over the past few days.
Cummins the company did not announce any other production suspensions or plant shutdowns Friday, although Mack Trucks and Volvo Trucks North America confirmed Friday morning that they would join the list manufacturers to shutter assembly operations due to the COVID-19 coronavirus outbreak.
Mary Beth Halprin, Volvo Group vice president of public relations and corporate affairs, told CCJ Friday that, while the company has no reason to believe there are any cases of COVID-19 in any of the Mack, Volvo Trucks or Volvo Group powertrain manufacturing facilities in Macungie, Pennsylvania, Dublin, Virginia or Hagerstown, Maryland, "we have decided to temporarily suspend production as part of the effort to slow the spread of the virus in our communities."
Cummins didn't rule out the possibility of a wider shutdown, saying via statement it "cannot predict if and when further suspensions or shutdowns may arise. Possible causes for further shutdowns include changes in customer demand, shortfalls in supplier deliveries and the impact of government regulations or mandates."