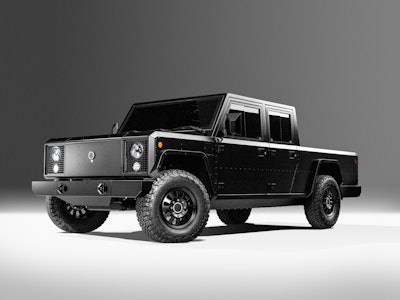 Bollinger Motors revealed its four-door B2 electric Pickup Truck and four-door B1 all-electric Sport Utility Truck.
Built on the Bollinger Motors Class-3 truck platform, both vehicles feature market-leading capabilities include high and low range, 15-inch ground clearance, 10-inch wheel travel, patented pass-through door in the firewall, and 5,000 lbs. of payload capability. In addition to their off-road credentials, the Bollinger B1 and B2 electric trucks are engineered to be road legal throughout the world.
Founder and CEO Robert Bollinger's vision to "reinvent trucks, not just electrify them," took root in 2015 when he recognized the shortcomings of traditional trucks on his farm.
"It was time we did something new," said Bollinger. "I just wanted to build the best truck without compromise."