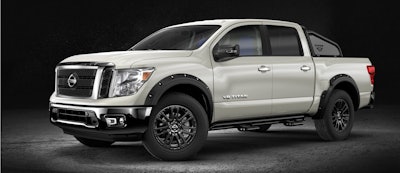 J.D. Power has ranked the Nissan Titan ranked as the best performer in the large light-duty pickup segment for its 2019 U.S. Initial Quality Study.
Titan had the fewest issues among light-duty pickups with 66 problems per hundred vehicles (PPH) and the truck tied for seventh in fewest overall problems among all 257 vehicles studied.
J.D. Power measures initial quality by the number of problems experienced per 100 vehicles during the first 90 days of ownership, with a lower score reflecting higher quality.
"It is rewarding to see Nissan's continuous improvement in the J.D. Power U.S. Initial Quality Study over the past several years, and it is especially good to see Titan and Maxima win their IQS categories for 2019," said Heath Holtz, senior vice president, manufacturing, supply chain management and purchasing, Nissan North America, Inc. "Initial quality is one important metric for our manufacturing team's performance, but the pursuit of excellence across the Nissan lineup never stops."