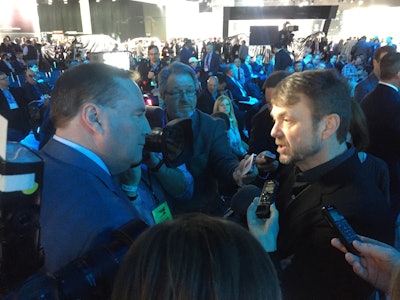 FCA CEO Mike Manley wants another midsize truck model and he wants it soon.
According to Automotive News, during a recent conference call regarding FCA's first quarter earnings, Manley said Ram has been struggling to develop a low cost, metric ton midsize truck.
"I want that problem solved, frankly, because it's a clear hole in our portfolio," Manley said. "It will not be filled by Gladiator because Gladiator is a very, very different mission. Trust me, they're focused on it. We need to get it fixed soon."
Ram's prior midsize truck, the Dakota (also known as the Dodge Dakota until model year 2008), was produced from 1986 to 2011.
Fans of the Classic Ram pickup will be happy to hear that Manley supports ongoing production of the truck given its appeal to fleets and consumers. The truck has a lower sticker price than the redesigned 2019 model.