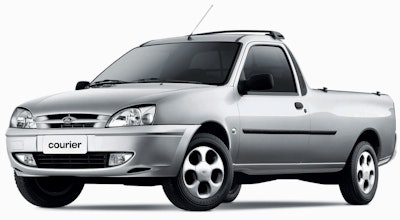 While GM has scored big in the mid-size truck market, Ford may be sitting on an ace in the form of a compact pickup.
Ford has been developing a compact, unibody truck based on its small Courier pickup offered in Brazil (shown above) which may be rolling out to dealers in the U.S. by 2022, according to automobilemag.com.
The new compact truck is expected to be built on the next-generation Focus platform. The Detroit Free Press reported that Ford has registered the Courier name with the U.S. Patent and Trademark Office.
In the meantime, look for the return of the mid-size Ford Ranger early next year.