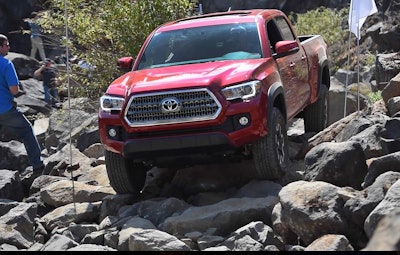 With data gathered from the sales of 13.5 million used vehicles, automotive research firm and search engine iseecars.com has compiled lists of diehard autos that have made it 200,000 miles and beyond.
The interesting twist here is that seven out of the top 10 vehicles that reached 200,000 miles or more were SUVs. The Toyota Tacoma was the only pickup to make the overall list (number 8), followed by a sedan and a minivan. (Lists are posted below.)
The Tacoma did claim the top spot for trucks that reached at least 200,000 miles, followed by the Honda Ridgeline, Toyota Tundra, Chevy Silverado 1500, Ford F-150, GMC Sierra 1500, Nissan Titan and Chevy Colorado for second through eighth places respectively.
The Tacoma was also the only pickup to make it to the 300K club. The other four vehicles listed are SUVs.
Information regarding powertrains and other specs were not available.
iSeeCars.com analyzed over 13.5 million used cars sold in 2017 from model years 1981 through 2017. Models that were not in production as of the 2017 model year, heavy duty-vehicles, and models with fewer than 10,000 cars sold were excluded from further analysis. For each model, the percentage of the number of cars with at least 200,000 miles was calculated.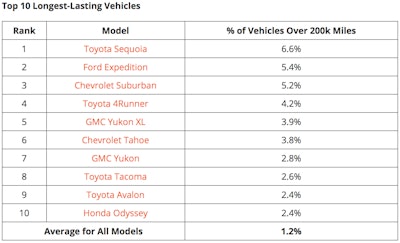 Pickups that made it to at least 200,000 miles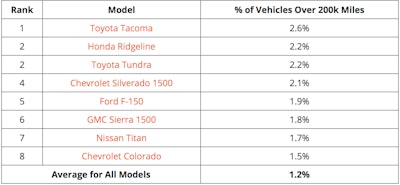 Overall vehicles that made it to at least 300,000 miles