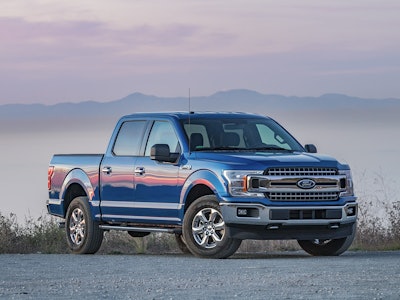 Kelley Blue Book announced today that Ford was selected as its Best Overall Truck Brand, an honor that the automaker has earned several times before from the valuation experts.
"The F-Series has been the best-selling truck line in the country for more than 40 years, so the fact that KBB.com visitors would name Ford the Best Overall Truck Brand isn't surprising," KBB reported in its press release. "But the automaker isn't resting on its laurels. The 2018 Ford F-150 is the most innovative truck on the market, mixing an advanced architecture with a long list of useful features and technologies."
For the past five years, Ford has been given KBB's award for Best Overall Truck Brand. Since the Brand Image Award program began in 2008, Ford has won this honor every year, except in 2013 when it was outranked by Toyota.