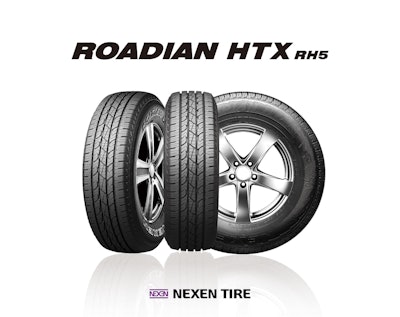 Nexen Tire announced that it will be supplying original equipment (OE) tires for the all-new 2019 Ram 1500 pickup.
The all-new 2019 Ram 1500, which will be built at the Sterling Heights Assembly Plant (SHAP) in

Sterling Heights, Michigan, will be equipped with
Nexen Tire's Rodian HTX RH5. Specifically designed for Sports Utility Vehicles and Light Tactical Vehicles, the RH5 is designed to offer great handling on- and off-road. Nexen reports that reinforced pulling capacity with projected protectors is also a key characteristic of the tire.
"We are continuously investing in R&D to further improve tire quality and technology," Nexen Tire stated. "We plan to further expand our OE supply to more automakers and models in the near future."
Nexen Tire has supplied OE tires for a number of

FCA US

vehicle models, including the Ram 3500 and the Chrysler Pacifica minivan.