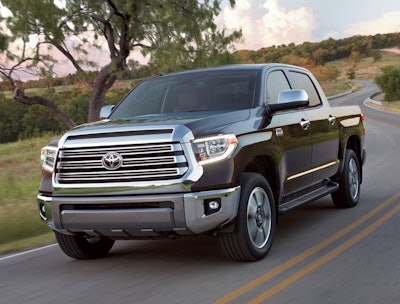 Kelley Blue Book's list of Top Ten Cars chosen for its 2018 Best Resale Value Awards are mostly trucks.
Trucks and SUVs continue to dominate the top of the resale value charts, with the Subaru WRX maintaining its grip on the number 10 slot as the sole representative of the car contingent. (Top 10 list is posted below).
While the average new vehicle will be worth about 33 percent of its original sticker price after five years, these 10 vehicles will return an average of 51 percent to their owners' pockets.
"For a $30,000 vehicle that works out to a meaningful difference of $5,000 over a 5-year buy-own-sell ownership cycle," KBB reports. "That's why choosing a car with good resale value can often save you more money in the long run than chasing big rebates and other incentives."