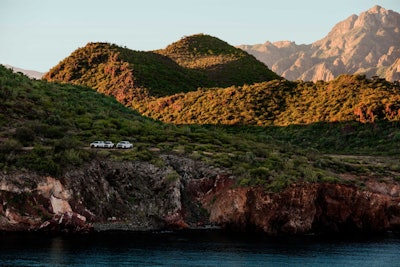 Toyota announced today that it will be unveiling "its next batch of trail-ready" 4×4 pickups at the Chicago Auto Show on Thursday, February 8.
If you can't make it to the show, Toyota will be livestreaming the reveal here at https://livestream.com/toyota/chicago2018.
In the meantime, the automaker has passed along only one teaser photo featuring a far-off shot of the Tundra, Tacoma and 4Runner. Grab your magnifying glass, that or you can take a look at the close-up shot that we've posted below. Either way, we'll all get a much better look on Feb. 8. It's on my calendar.