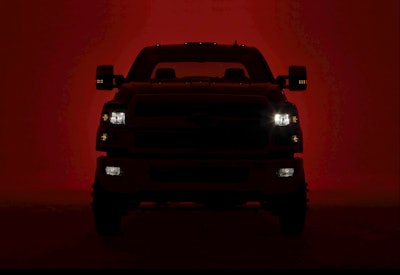 GM is planning to expand its medium-duty dealership network by nearly 70 percent.
With the debut fast-approaching for its 2019 Chevy Silverado 4500HD and 5500HD chassis cabs at The Work Truck Show in March, GM is setting its sights on increasing its commercial dealership count from 240 to 400, a 67 percent jump.
"Our dealers really wanted us to get back into that segment," GM U.S. Vice President of Fleet and Commercial Sales Ed Peper told Automotive News at the North American International Auto Show recently in Detroit.
With 400 commercial dealerships, GM will be closing in on its pre-2009 bankruptcy count of 450.
Just don't count on seeing a new GMC commercial truck anytime soon, according to Peper.
"Chevy is the mega-brand. … They've got to carry the load with commercial," Peper said.
Chevy's new medium-duty trucks, which will be built in Springfield, Ohio, stem from a partnership with Navistar.