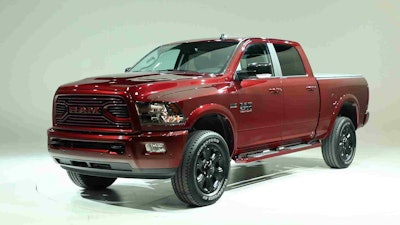 Though you might not be going to the North American International Auto Show, you can still catch the latest reveals from Ram and Jeep live next week.
Ram announced today that media and consumers are invited to watch live webcasts of the Ram Truck and Jeep brand press conferences from the show in Detroit.
The Ram Truck reveal will be held this Monday at 9:05 a.m. EST. Consumers will be able to watch at the following Ram brand sites:
The Jeep reveal follows on Tuesday at 8:30 a.m. EST. Catch the action at the following Jeep brand sites:
For those who are unable to view the live program, an on-demand replay will be available at the same link immediately following the live events.