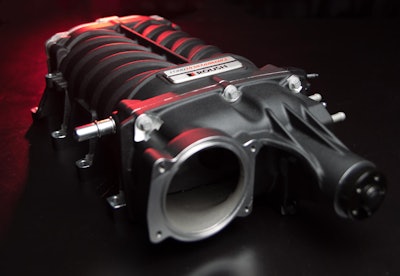 Ford and Roush have worked in collaboration for more than 20 years, combining to produce some pretty eye-popping and asphalt-melting vehicles, but their latest innovation could send your stock F-150 into the ranks of the Super Stock.
Ford Performance and Roush Performance will release early next year a state-of-the-art supercharger kit designed to work with the new port- and direct-injection fuel system in Ford's 5-liter V8 engines. When fitted to a 2018 F-150, Ford says it provides 640 horsepower and 600 lb.-ft. of torque. That's an extra 245 hp from the baseline with an added 200 lb.-ft. of torque just for fun.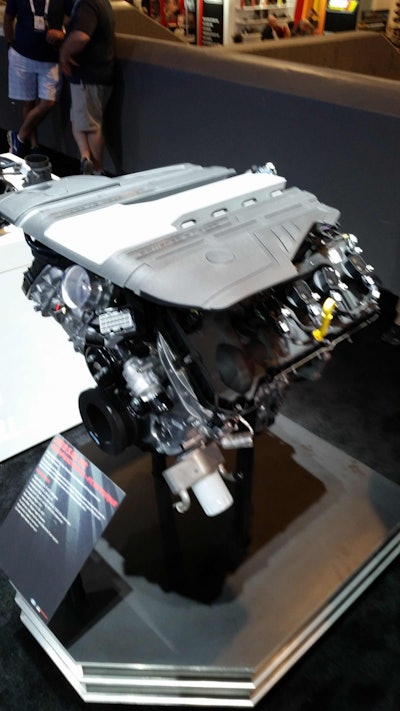 640 hp is a bunch. Shelby's SuperSnake F-150 puts out 700 hp, but that's a limited-release $100,000 truck. You can't buy a new F-150 Lightning any more, but with this kit you can build a shadetree version of it on your own.
The kit comes with all the installation hardware, an exclusive performance calibration and is backed by a limited warranty and the vast support network of Ford Motor Company and Roush.
The installation of this kit does not void new vehicle warranties.
The new Ford Performance supercharger kit will be available early next year through Ford dealers, Ford Performance Warehouse Distributors and Roush Performance dealers.
You thought the "F" in F-150 stood for Ford? In this case, it stands for "Fast."