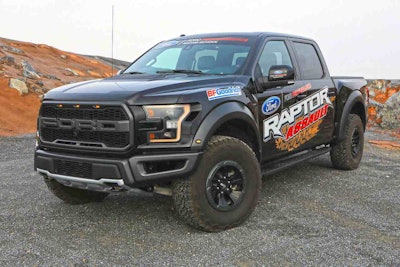 Ford is offering owners of the 2017 Ford F-150 Raptor a chance to attend an off-road training program to learn how to best use all of the features of Ford's premier off-road pickup.
2017 Raptor owners will receive training from Ford Performance Racing School instructors both in the classroom and on the extreme off-road terrain in the high desert of Utah.
Ford and Ford Performance are offering Raptor Assault instruction free of charge to initial owners of the 2017 Raptor in a safe environment with professional instructors. The program adds to the popular GT350 Track Attack, ST Octane Academy and recently announced RS Adrenaline Academy enthusiast programs the school offers, and builds on previous off-road courses including tire testing and training for owners of the previous-generation Raptor.
Raptor Assault will immerse owners in the performance and handling characteristics of Ford's high-performance off-road truck. A deep dive in the classroom will explore Raptor's industry- leading features, followed by extensive course time exploiting its capabilities over challenging desert terrain.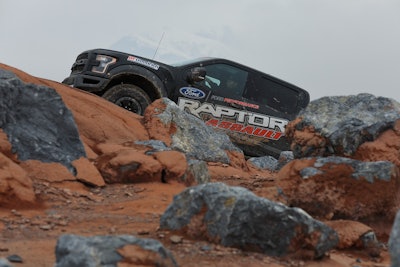 Rock crawling, Baja runs, high-speed driving, side-hilling, descending and braking are featured, with a focus on Raptor dynamics including its six driving modes. The goal is for F-150 Raptor owners to understand the performance capabilities of their new trucks and help these customers improve on their driving skills, all while having fun.
"The all-new F-150 Raptor was designed to be the ultimate, no- compromise off-road pickup with its cutting edge internal bypass suspension, six-mode Terrain Management SystemTM and 450 horsepower EcoBoost engine with massive amounts of torque," said Henry Ford III, Ford Performance marketing manager. "The off-road terrain near Ford Performance Racing School offers a diversity of challenges and is perfectly suited to showcase the high- performance capabilities of Raptor. The Ford Performance owner programs that have come before are a strong indication that this experience will be outstanding – a big hit with Raptor owners."
The school will provide F-150 Raptor trucks and safety gear for all participant use. Participants may opt to take part in on-road performance driving instruction with an optional second day in a Ford Mustang GT at Utah Motorsports Campus, home to Ford Performance Racing School.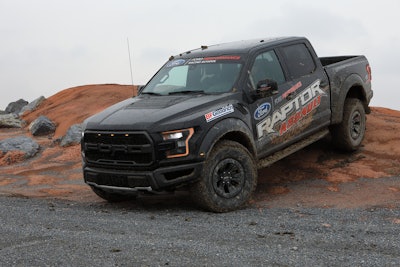 "We're looking forward to the excitement, training and thrills Raptor Assault will deliver to owners of the 2017 truck," said Dan McKeever, president, Ford Performance Racing School. "The new Raptor is an incredible truck, and our facility is the perfect venue to demonstrate just what it can do off-road. Our instructors can help anyone take their driving expertise to the next level – whether the person is a beginner or an experienced off-roader."
Raptor owners are responsible for their travel and hotel costs, but all other program features, including breakfast and lunch, are covered once participants arrive at the school. Participants opting for a second day of performance driving with Mustang GT are responsible for that cost. Options for owners to bring guests may be available. Click here to learn additional program details as they become available.
To see a complete schedule for the Raptor Assault program in 2017, or for more information, visit www.RaptorAssault.com.