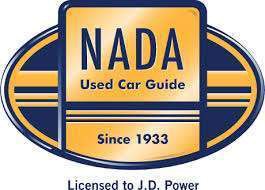 If you find a good deal on a used truck, you may want to act fast.
While a large increase in expiring leases has led to better bargains on used cars, the deals on used pickups aren't as prevalent due to high demand.
At a recent press event at the Los Angeles Auto Show, the National Automobile Dealers Association (NADA) reported that lease expirations are up 33 percent this year over last, resulting in more than 3 million used, market-ready vehicles.
"You're looking at a big increase in used-vehicle supply," Jonathan Banks, NADA vice president of vehicle analysis and analytics, told reporters.
"Leasing represents about one third of the new-vehicle market and has been increasing, which results in more lease maturities coming back."
That pool of used vehicles is comprised of about 60 percent cars and 40 percent trucks—a far cry from the current consumer demand of 40 percent cars, 60 percent trucks, Forbes reports.
As a result, used car buyers enjoyed a 1.2 percent drop in prices for October versus the year prior, while used pickup prices increased 5.1 percent during that same time, according to ADESA Analytical Services.
For the month of October, the average price for a used vehicle was $10,499, ADESA reports. The average time for a lease is three years. Leased vehicles that are put up for sale frequently come with warranties.