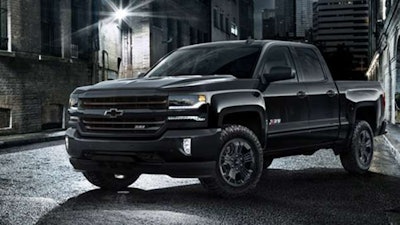 Pickup and SUV sales in the U.S. and continued business in China are credited for helping GM to increase its third quarter net income two-fold to a record $2.8 billion.
Analysts' $1.44 per share estimates were soundly beaten by adjusted $1.72 per share earnings taking revenue to an all-time of $42.8 billion, according to Forbes.
"Our record third quarter, led by strong performance in the U.S. and China, reflects our determination to deliver on our commitments," GM CEO Mary Barra said in a statement.
"We will continue executing our plan to deliver earnings that enhance shareholder returns."
Trucks easily topped the list of GM's best performers over the third quarter at 241,000 sales. Cars came in a distant second at 174,000 sales. Truck sales for the same period in 2015 were at 239,000. GM sold 2.4 million vehicles globally during the third quarter, which is a 3.8 percent increase from Q3 2015.
North American customers who continue to favor pickups and SUVs are largely credited for GM's third quarter success. Earnings in that market before interest and taxes are up $200 million to a record $3.5 billion.