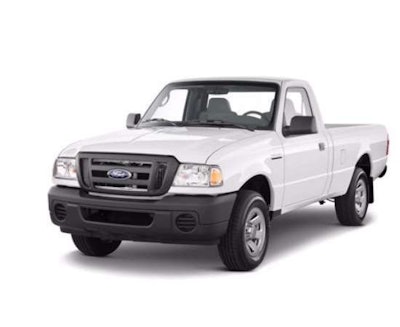 The Takata airbag recall has widened with Ford announcing today that it's recalling several vehicle models, including the Ford Ranger, over concerns that the air bags could injure or even kill vehicle occupants.
At least 13 deaths, 10 of those in the U.S., have been blamed on defective Takata airbags, and at least 100 injuries have been reported, according to nbcnews.com.
Ford reports in its press release that it's "not aware of any injuries associated with these passenger side frontal inflators in any Ford vehicles related to this safety recall."
Ford states that its recall announcement does not include driver side airbag inflators.
Ford vehicles effected by the airbag recall include the 2007-2011 Ford Ranger, the 2007-2010 Ford Edge, 2006-2011 Ford Fusion, 2005-2011 Ford Mustang, 2007-2010 Lincoln MKX, 2006-2011 Lincoln MKZ and Zephyr and Mercury Milan vehicles built in North America.
Concerns over defective Takata airbags have led to the largest vehicle recalls in U.S. history. Over 50 million vehicles have been impacted so far.
Ford reports that 1,898,728 of its vehicles are affected by this latest recall, including 1,896,443 in the U.S. and federalized territories, 1,304 in Canada and one in Mexico. Dealers will replace the passenger-side frontal airbag inflator at no cost to the customer.
"Ford is committed to providing our customers with top quality vehicles. We are equally committed to addressing potential issues and responding quickly," a spokesperson states in the press release.
"Customers who want to know if their vehicle is included in this recall can visit www.ford.com and click on safety recalls at the bottom of the page and enter their Vehicle Identification Number (VIN)."