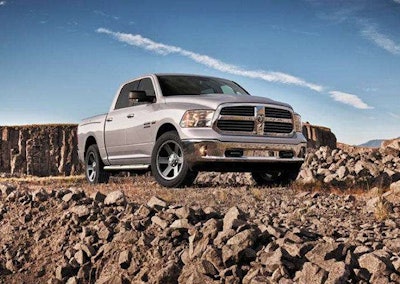 FCA is voluntarily recalling certain 2015-2016 Ram 1500 trucks to replace modules that control the electric power steering systems.
An investigation by FCA found that a small group of control modules, a supplied component, may have been contaminated during manufacturing. Over time, this condition may make the vehicle more difficult to steer because of intermittent or complete loss of power steering assist; however, FCA reports that steering capability remains.
FCA U.S. is unaware of any related injuries or accidents.
An estimated 442 Ram trucks in the U.S. are affected by the recall, along with 29 in Canada, seven in Mexico and six outside the NAFTA region.
Customers will be advised when they may schedule service, which is free of charge. FCA U.S. urges customers to follow the instructions on all recall notices. Questions or concerns will be addressed through the FCA U.S. Customer Care Center at 1-800-853-1403.