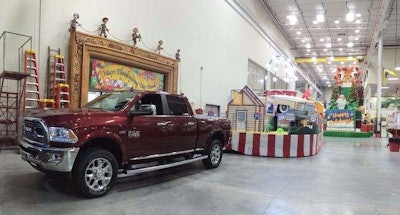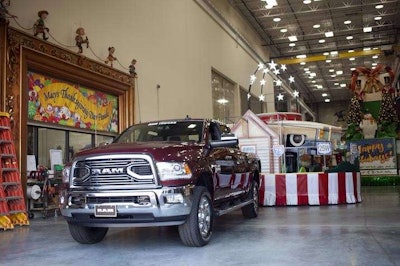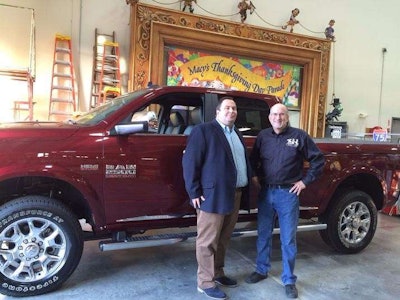 More than 25 Ram trucks are set to roll down the streets of New York City today as they tow all the floats in the 89th annual Macy's Thanksgiving Day Parade.
In total, Ram will provide the Macy's Parade with approximately 70 trucks and commercial vans, many of which are used for behind-the-scenes functions leading up to the parade start. Ram will not only help transport the larger-than-life floats down the parade route, but will also assist in moving other parade materials needed to produce the annual spectacle, from tool containers to costumes and much more in the lead up to the start of the procession on Thanksgiving day.
The Parade is broadcast live on NBC, beginning at 9 a.m. in all time zones.