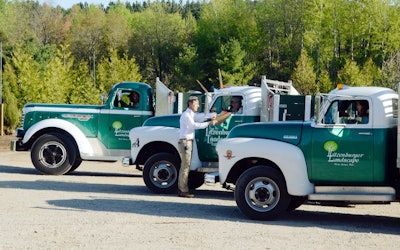 In reaching back, Michigan landscape company owner Gow Litzenburger has really gone forward.
Litzenburger has 36 vintage trucks in his fleet, including models from the 1930s, which have helped his business stand-out in a crowded field.
Though Harbor Springs is a small town of roughly 1,500 residents, there are several landscaping companies to choose from when it comes to maintaining the flora and fauna in this upscale, resort community.
For the last 30 years, residents have continued to choose Litzenburger Landscape. Litzenburger started the company after college in 1985 with a 1939 Chevy 1-ton that he had bought from a friend and restored in his high school's auto shop class.
"At that time, it was a two-hour class. You spent an hour in the classroom and an hour working on something," said Litzenburger, who restored the truck in two years.
"They don't do it that way anymore, as you might guess. It's much different. They're not fixing up old clunkers anymore."
While high school auto shop classes may no longer be restoring vintage trucks, Litzenburger and his staff are keeping up the trade. The landscape business closes its doors during the winter and turns its attention to fleet projects inside the company's garage.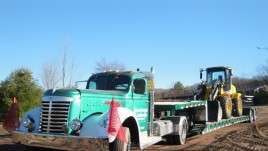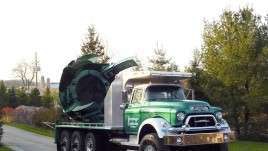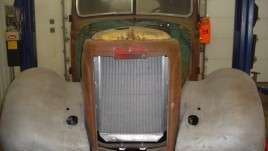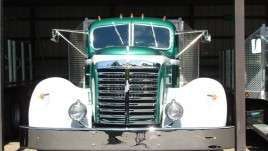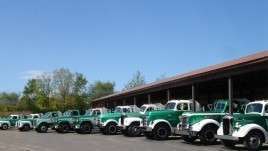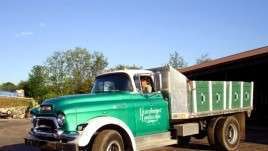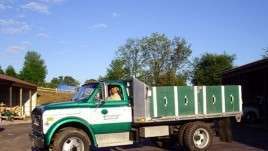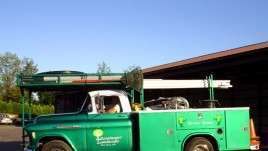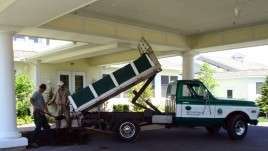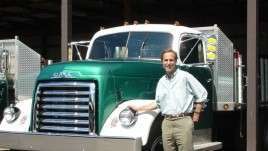 "People will ask me, 'What are you working on this winter?' because the weather's so harsh and so we have time to work on equipment during the winter," Litzenburger said.
The fleet, comprised mostly of GMC and Chevy trucks, includes: 1934 Chevy 1-ton stake bed, 1946 Chevy 1-ton utility, 1949 Chevy 1 ½-ton, 1953 Mack Model A 1-ton, 1960 Chevy 1-ton utility, 1966 Chevy 3/4-ton, and 1972 2-ton stake. Trucks from the 1980s and 1990s made the cut, too.
Litzenburger, 51, said his loyalty to Chevy and GMC can be traced back to the 1939 Chevy truck that he rebuilt in high school. The truck is still in use.
The trucks, which are used daily to tackle even their biggest landscaping jobs, have been in parades and a few auto shows. They've been given names like Pixie, Mule, Cameron, Coyote, Penguin, Bugs Bunny, Buck Rogers, Bulldog and Wiener Dog.
It looks hard picking favorites from such a good-looking fleet, but Litzenburger didn't hesitate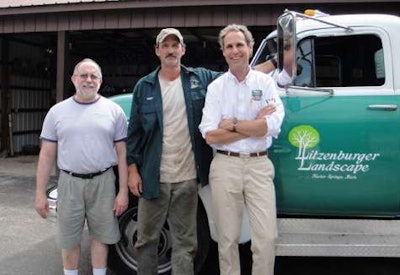 when asked. His favorite is a 1949 GMC 2-ton long nose, and it's in good company with a 1947 model. These trucks are a rare find, and rest assured, they're in good hands with a collector who appreciates their history.
"They had a huge motor in them that they used from the war," Litzenburger, a member of the American Truck Historical Society, said of the 2-ton behemoths. "It was a diesel motor called a 6110, Detroit diesel. They had to put an aluminum hood on it to cover that 6110 because it was so long.
"It got hot so they put these little doors in the hood. It was just a lot of really unique things. It had stainless steel around the window. It just had a lot of features. And it was extremely expensive at the time when they built them. There was limited production. They made hundreds—not thousands of those trucks."
Liztenburger's favorite engine is a small block Chevy 350. Most of the fleet trucks run on gas.
Having vintage trucks can sometimes mean taking the long way to find parts. This proved especially true before the Internet.
While he was still in high school, Litzenburger's grandparents had retired and moved to Scottsdale, Az. Nearby in Apache Junction was a parts store that offered plenty of vintage truck parts. Liztenburger made sure to save up his money before leaving Michigan to visit his grandparents.
"It was like a candy store for a truck lover. It was inexpensive, because people weren't restoring trucks then. They were restoring cars, but not trucks."
Truck restoration has since become more popular. More aftermarket parts are available and there are more ways to acquire them, thanks largely to the Internet.
One of Litzenburger's favorite sources for parts is Dave Kring Chevrolet Cadillac in Petoskey, Mich. It's there that he still gets excited about the dealership's parts locater, which is a grab bag of sorts.
"They've been extremely helpful about using their locater. It's really random. You might not be able to get a floor mat for an '85 GMC truck, but you might get a tail light lens for a '39. It's odd. It's crazy. It's never what you think. I guess the lesson there is you've got to check every time."
Litzenburger recognizes that vintage fleets are not for everybody. His company works within a 7-mile radius which doesn't require highway traveling, nor a lot of extra features that would come in handy on long rides. Thanks to the cool weather of the Great Lakes, air conditioning is rarely required.
"What today's drivers need doesn't really apply to us here, so it works," Litzenburger said.