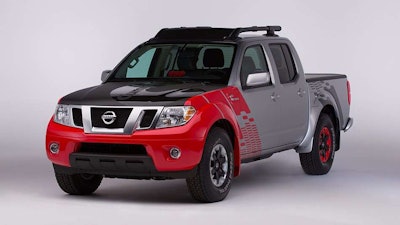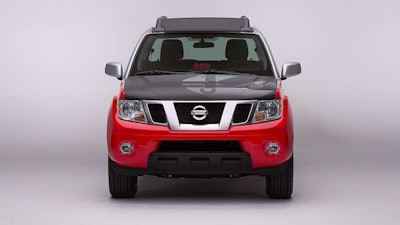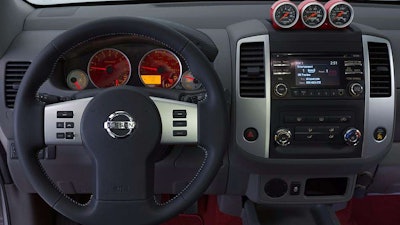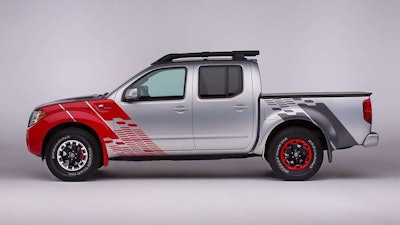 Nissan and Cummins formed a research partnership in 2010, which led to the launch of a full-size Titan powered by 5.0-liter turbo diesel V8 this year.
What's next on deck? Check out this mid-size Frontier Diesel Runner project.
Frontier Diesel Runner is a 2.8-liter Cummins diesel dropped into a 2014 Frontier Desert Runner. All that adds up to 200 horsepower and more than 350 lb-ft. of torque matched to a new 8-speed automatic transmission.
The pickup's transparent acrylic hood shows off an oversized carbon fiber engine cover stamped with the Cummins logo. The custom exterior features classic red and raw matte silver paint, contrasting wheels, a new carbon fiber chin spoiler, mesh grille, and roof rack.