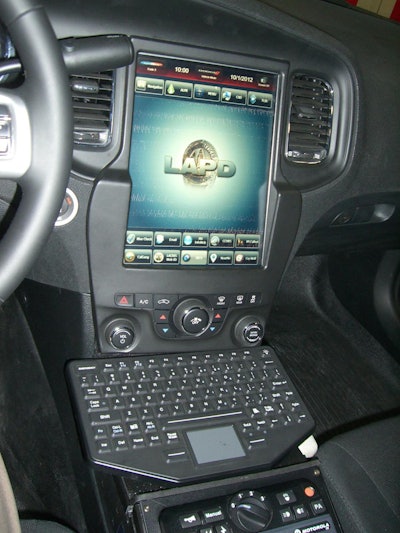 A new technology package slated for 2016 Ram models will allow drivers to remain connected while keeping their eyes focused squarely on the road.
Each vehicle comes equipped with a Uconnect system, which can provide drivers with a range of available communication, navigation and entertainment features or connected services. But for 2016, Uconnect is introducing new features that include the all-new Drag and Drop menu bar, Siri Eyes Free, Do Not Disturb, SiriusXM Tune Start and a Vehicle User Guide that can be viewed via the 8.4-inch touchscreen.
Drag and Drop menu bar: Gives drivers the ability to personalize their touchscreen controls to fit their lifestyle and have one-button access to the features and services they value most. From SiriusXM Travel Link to heated or cooled seats and Yelp Search, drivers now can simply drag their favorite feature or service icon from the apps menu and move them to their Uconnect system's main menu bar.
Siri Eyes Free: Drivers can speak natural language voice commands to send text messages, play music, set reminders, place phone calls and access turn-by-turn directions. Drivers will simply push and hold the voice recognition button on the steering wheel until the Siri screen appears on the 8.4-inch touchscreen and they can hear the audible tones. Siri Eyes Free is compatible with an Apple iPhone 4s or later.
Do Not Disturb: Vehicle owners who prefer not be interrupted with phone calls or text messages while driving can choose to turn on the new "Do Not Disturb" and "Reply with Text Message" feature. Located within the Uconnect system's phone screen, once enabled with a push of button or via voice command, the Do Not Disturb icon will route all incoming mobile calls to voicemail and suppress text messages. If the vehicle owner chooses to enable the Do Not Disturb feature, they also have the ability to send a default or customized response once a call or text message is received.
SiriusXM Tune Start: A SiriusXM f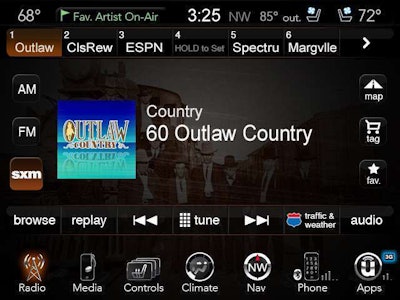 eature new to Ram customers starts songs from the beginning when switching between their favorite pre-set satellite radio channels, ensuring that drivers and passengers do not miss a beat of the songs they want to hear.
System-wide, new software and voice recognition algorithms have been integrated to enhance the Uconnect's system's performance power, including voice recognition accuracy, calculation of navigation routes, search and playing of songs and applications engagement. Ram says integration of a new noise cancellation software helps to increase the quality and clarity of handsfree phone calls.