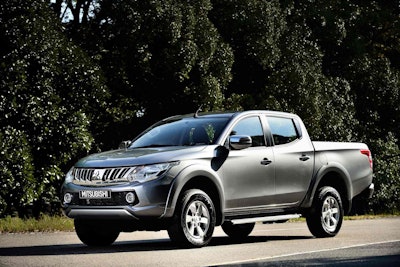 Mitsubishi will unveil its L200 pickup truck at the 85th Geneva International Motor Show next month.
The all-new L200 – a version of the all-new Triton/Strada pickup which was launched in Thailand in November last year – is due to go on sale in Europe this summer.
Mitsubishi says it developed the vehicle as "the ultimate sport utility truck" and to provide an interior space with comfort levels on par with a passenger model.
The diesel version of the L200 uses a turbocharged 2.4-liter MIVEC diesel engine which complies with European emission regulations. Four-wheel drive models employ the Super Select 4WD-II drivetrain from the Pajero with four selectable drive modes to give the driver the ideal traction for any types of road conditions and outstanding all-terrain performance.
The all-new Triton/L200 pickups are being introduced sequentially over the globe with plans to eventually introduce them into some 150 countries.