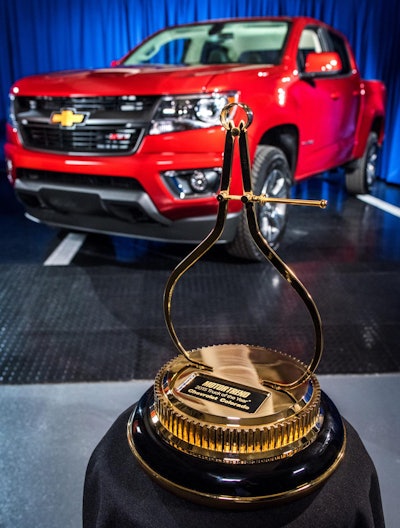 Ironically enough, more 2015 Chevrolet Colorados have been sold in Los Angeles than any other city to date, according to General Motors.
The west coast is a far cry from its Rocky Mountain namesake, but partially stoked by California sales, the Colorado has overtaken Nissan's Frontier as the No. 2 in market share nationally.
"L.A. was a big target for the Colorado, where people can use the utility of a pickup, but don't necessarily have the space for a full-sized truck," says Tony Johnson, marketing manager for the Colorado. "The in-roads we've made there are proof that it is the right fit for that market."
Over 40 percent of Colorado buyers are trading in non-General Motors' products, and Colorado customers are also younger, with more than 17 percent of Colorado buyers occupying the 16- 35-year-old age bracket.
Colorado owners also are buying into the active lifestyle the truck allows, with more than four in 10 Colorado pickups being ordered with factory-installed accessories. This includes the patent-pending GearOn™ Cargo System, an adjustable cargo solution that allows two-level storing of equipment, such as bikes, canoes and boards above the bed and other items below the bed.
The Colorado's home market of St. Louis – just 41 miles from the Colorado factory in Wentzville, Mo. – is another strong market, ranking seventh in national sales.