OnStar RemoteLink gaining rapid growth; multiple days this month totaling more than 450,000 requests in a 24-hour period
The 1.3 million users who regularly use OnStar's RemoteLink mobile app will soon find an update in the next few weeks with a new look and capabilities waiting for them in the app store.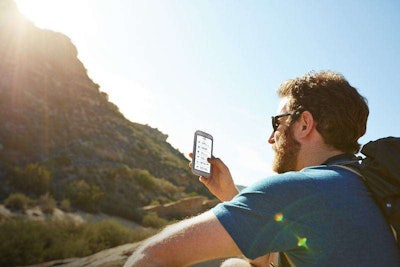 The update, now available for Android and iOS users, is the result of years of customer feedback and includes a modern user experience to streamline access to information and application commands.
OnStar RemoteLink's new interface comes as more customers than ever are opening the app seeking their current tire pressures or requesting a remote start as winter enters full swing.
The app experienced record-setting use in December 2014, with nearly 7 million total requests. Usage growth has continued since, with multiple days this month totaling more than 450,000 requests in a 24-hour period.
"The new version of the app is designed to be more intuitive for customers, with a simpler, cleaner design," said Dan Kinney, director, User Experience, Global Connected Customer Experience, General Motors. "This new user experience should allow our customers to easily find and access all the features RemoteLink has to offer."
The updated app will provide customers with more information, including access to OnStar account details previously only available by phone or through OnStar.com as well as these functions:
remote vehicle start
lock/unlock doors
activate lights/horn
vehicle location
tire pressure
engine service status
access to key OnStar plan information and settings
view data consumption/balance
manage theWi-Fi hotspot
changing Wi-Fi SSID (hotspot name) and password
"RemoteLink use has been steadily increasing over the past year, as our customers realize the advantages of a remote connection to their vehicle," said Kinney. "Whether they're warming their car up, cooling it down or checking vehicle information, the app has many practical uses."
Vehicle Locate is currently the app's third most-used feature, and is integrated within the updated app's Map Location Services page.
The ability to manage the vehicle's Wi-Fi hotspot is also included for five years on properly equipped 2015 MY and newer Chevrolet, Buick, GMC and Cadillac vehicles. All other RemoteLink features require a paid OnStar subscription.
For a full list of supported vehicles and devices visit www.onstar.com/remotelink.