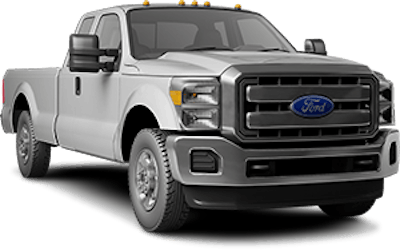 Ford F-250 and F-350 trucks are big, rugged – and loved by thieves across North America. This year's Top 10 Most Frequently Stolen Vehicles list, published annually by Insurance Bureau of Canada, shows a growing interest by organized criminals in Ford F-series trucks.
Top 10 List
The Top 10 Most Frequently Stolen Vehicles this year in Canada are:
1. FORD F-350 SD 4WD PU 2007
2. FORD F-350 SD 4WD PU 2006
3. FORD F-250 SD 4WD PU 2007
4. CADILLAC ESCALADE 4DR 4WD SUV 2003
5. FORD F-350 SD 4WD PU 2005
6. HONDA CIVIC 2DR COUPE 2D 1999
7. FORD F-350 SD 4WD PU 2004
8. FORD F-250 SD 4WD PU 2006
9. HONDA CIVIC SiR 2DR 2D 2000
10. FORD F-350 SD 4WD PU 2003
Based on recent trends, Rick Dubin, vice president, Investigative Services, IBC, believes the majority of stolen F-series vehicles were most likely "re-vinned" (given a false vehicle identification number) and sold to unsuspecting consumers.
In addition to the increase in F-series trucks on this year's list, high-end vehicles, including those made by Lexus, Audi, BMW and Mercedes, were a target for organized criminals who then likely shipped the vehicles to West Africa, IBC says.
While the incidence of auto theft in Canada has decreased, it is still big business. In 2013, for example, 72,804 vehicles were stolen, an 8 percent drop from the previous year. However, organized criminals are concentrating on acquiring more high-end vehicles.
IBC reminds buyers to beware: Given the amount of stolen vehicles and parts that are sold online, if the deal seems to be too good to be true, it probably is.
If you are considering purchasing a used vehicle, be sure to purchase it from a reputable dealer, have the vehicle inspected by a trusted mechanic and run a vehicle history check.
To be certain that stolen parts purchased online are not used in your vehicle, take your car to a reputable repair shop. Your insurance representative can give you recommendations.
"Taking these simple steps can help ensure your safety and may save you a headache down the road," added Dubin. "And on't make it easy for thieves. Approximately 20 percent of all stolen vehicles have keys in them.
A professional thief can steal your car in about 30 seconds, but you can help deter theft by taking these precautions:
Never leave your vehicle running unattended.
Park in a well-lit area.
Always close your car windows, lock the doors, and pocket and protect your keys.
Put your valuables and packages in the trunk, where they're out of sight.
Keep your car in the garage at night.