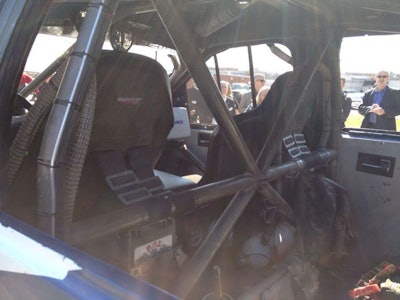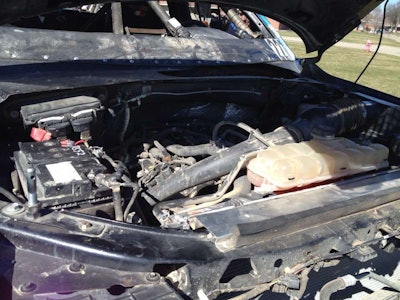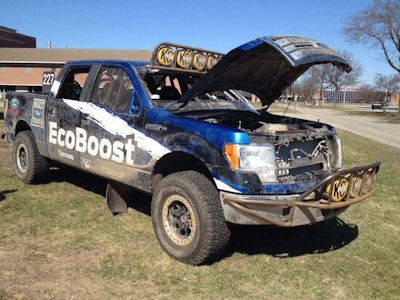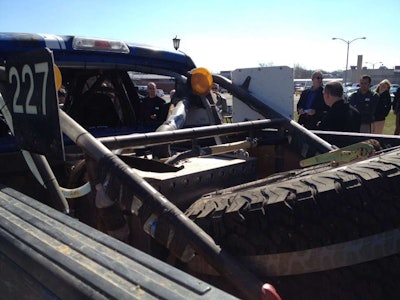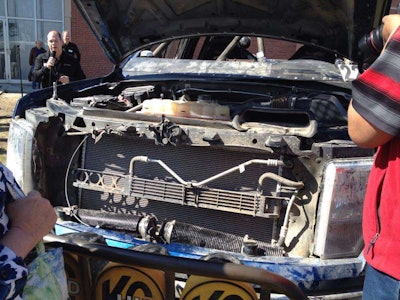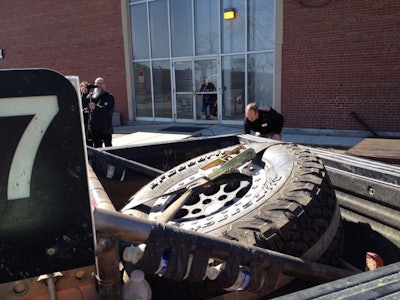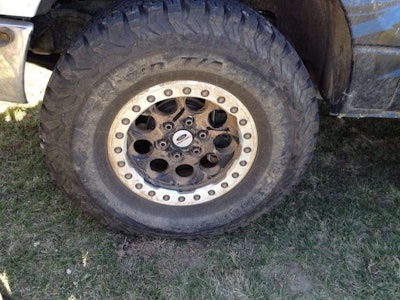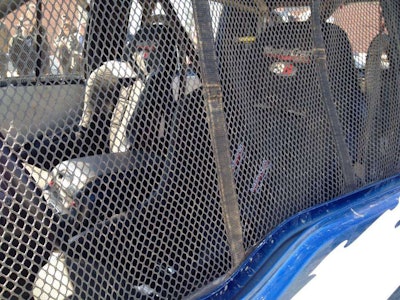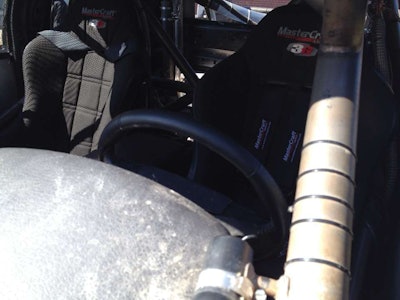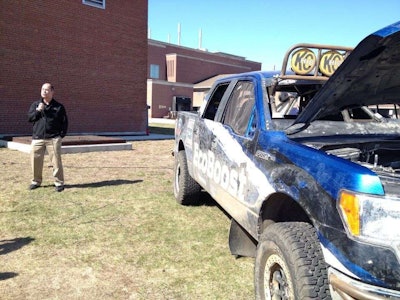 As Ford worked to develop its 2015 F-150, engineers were looking for ways to test some of their innovations in real world conditions.
Real world. You know, like the Baja 1000.
With an aluminum alloy bodied F-150 set for release later this year, and a 2.7 liter EcoBoost engine not far behind, Ford was in search of a way to put some stress on the package without gaining too much attention, so they snuck one into the biggest off-road race in the world.
Ford's entry wasn't the secret. The secret was their entry was basically a 2015 F-150 and, with a few months until the Detroit Auto Show and the truck's unveiling, details on those were pretty scarce.
The 2.7 liter engine, which powered the disguised all-new Ford F-150 specially designed to look like a 2014 F-150, raced Baja in stock form with no additional oil coolers or radiators typically added for multi-day off-road races.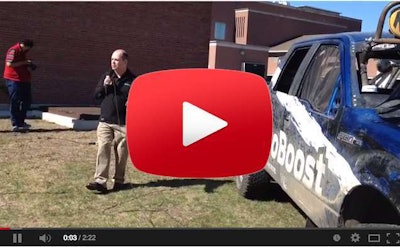 "This was basically a stock truck," says Jim Stevens, Ford Production Design Engineer, Engine Development. "Stock engine…Stock exhaust…factory intake…"
The 2.7-liter EcoBoost race truck finished the grueling 883-mile event – called by many the toughest Baja 1000 in decades – without any issues. The truck, which competed in Class 2, completed the races with no malfunctions and no equipment failures, which Stevens says is "unheard of. Even for trucks designed specifically for the race."
Stevens says the drivers weren't told of the truck's specifics, and only a few modifications were made at their request.
"We had to put a shift light in the cabin, to give them a visual cue to shift the engine," he says. Stevens added that the other trucks were so loud, and the F-150 so quiet, that the drivers couldn't hear the engine and had trouble determining when to shift. "They didn't have an auditory cue to actually know when to shift."