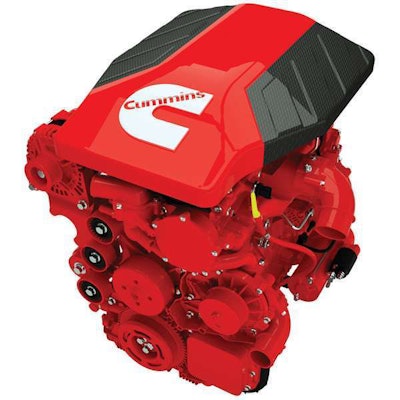 [imagebrowser id=169]
There's nothing flashy about a 1985 Ram D350, but there is something sentimental. Truck D001 was the first Ram developmental truck to include a Cummins diesel.
The Ronald Reagan-era 5.9 liter engine offered 160 hp and 4,000 ft. of torque. That's about half of what you would find in a similar set up today.
That truck is billed as "the truck that started it all."
The Cummins Turbo Diesel was first commercially available in a Ram pickup truck for model-year 1989, and continues to be offered in today's Ram Heavy Duty pickups and Chassis Cabs. To commemorate their relationship, Ram produced a 25th Cummins Anniversary package – a 2014 Ram Heavy Duty pickup featuring custom badges, floor mats, Katzkin leather interior and a Cummins red breather cover under the hood.