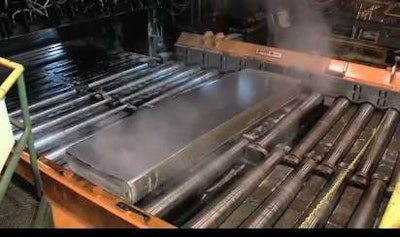 GM Says Aluminum The Next Step In Their Pickup Bodies
According to a report in the Wall Street Journal, GM has inked contracts with both Alcoa and Novelis, Inc. to be the suppliers of aluminum for the next generation (2018) pickups as a move to stay competitive with Ford and to meet tightening fuel economy goals.
In the past GM execs had questioned whether such aluminum-bodied full-size pickups could be cost competitive or appealing to U.S. customers.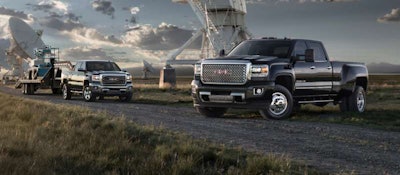 But according to the WSJ article those thoughts took a quick turn when Ford unveiled the plans for the 2015 F-150s with the aluminum body.
Now GM is said to be accelerating their production and development plans for aluminum-bodied Sierra/Silverado half-tons believing it can offset Ford's head start by using more advanced welding techniques to produce a lighter, stronger and easier to assemble truck.
Alcoa has already announced it's completed a $300 million expansion to its Davenport, Iowa, plant and is investing millions more in the Alcoa, Tennessee facility to meet the growing automative demands from Detroit.
The company said that auto makers expect demand for aluminum in vehicles to nearly double by 2025, with even larger increases in aluminum body sheet content in North American vehicles.
BEHIND THE SCENE: WHY ALUMINUM IN PICKUPS