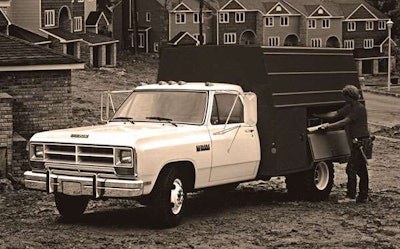 Ram Truck and Cummins Celebrate 25 Years of Diesel Powertrain Partnership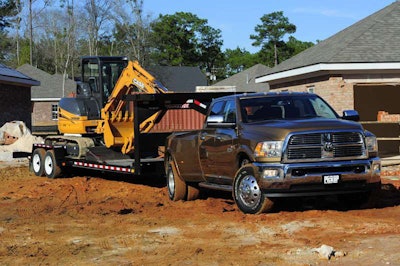 Twenty-five years ago, Ram and Cummins changed the face of heavy-duty pickups – and the lives of hard working truck owners – forever.
The two companies combined their respective areas of expertise to literally build a new truck platform that would push the heavy duty pickup market to new standards for performance and reliability.
The automotive marriage created a cult following in the process.
Since that time more than 10 million B-series Cummins engines have been produced with more than 2 million finding a home in Ram Heavy Duty and Chassis Cab trucks.
Together, the two companies have succeeded by combining dominant truck engineering and superb diesel powertrain design. The result, competitors continue to chase the legacy which began in 1989 and Ram's 2014 Heavy Duty and Chassis Cab truck lines grip best-in-class titles in the No. 1 purchase reason: capability.
"Ram and Cummins are names synonymous with power, quality and durability. We've enjoyed a successful relationship and remained leaders in the diesel pickup market for 25 years," said Reid Bigland, President and CEO — Ram Truck Brand, Chrysler Group LLC.
"The numbers don't lie. Backed by a Cummins engine, our Ram Heavy Duty is King of the Hill with 30,000 lbs. of towing capacity – three tons more than the closest competitor and our flagship Chassis Cab trucks hit Gross Combined Weight Ratings of up to 37,500 lbs."
When first introduced in 1989, the Dodge Ram 3500 with the 5.9-liter Cummins Turbo Diesel engine produced 160 horsepower and 400 lb.-ft. of torque.
Today's 6.7-liter Cummins Turbo Diesel available in the Ram 2500 and 3500 Heavy Duty pickups and Ram 3500, 4500 and 5500 Chassis Cab trucks delivers up to 385 horsepower and a ground shaking 850 lb.-ft. of torque – more than any competitor.
"The Cummins and Ram Truck partnership has created a legendary package over the last 25 years and we appreciate their continued loyalty to Cummins," said Dave Crompton, Cummins Vice President and General Manager – Engine Business.
A VIDEO BLAST FROM THE PAST
Bragging Rights
The Cummins engine has an 85 percent take rate on Ram Heavy Duty trucks
Since 1989, the Ram Heavy Duty with Cummins engine has held more best-in-class titles than any other pickup truck manufacture
Best-in-class long-term quality, reliability and durability when compared to other automaker
Only engine also found in heavy equipment when compared to other truck manufacturer
More Cummins B-series million-mile club members and the greatest brand recognition when compared to other automaker
Built to last, Cummins' 6.7-liter is the benchmark in medium-duty truck markets, featuring a cast iron head (competition uses aluminum), 30-40 percent fewer moving components and the largest bore and stroke – a testament to its durability, structure and longevity
Best-in-class
Heavy Duty:
Power – 850 lb.-ft. of torque
Towing – Up to 30,000 pounds with Ram 3500
Towing – Up to 17,970 pounds with Ram 2500
Payload – Up to 7,320 pounds with Ram 3500
Capacity – Gross Combined Weight Rating (GCWR) of 37,600 pounds with Ram 3500
Chassis Cab:
3500 GCWR of up to 30,000 pounds and max trailer weight of 22,750 pounds
4500 GCWR of up to 32,500 pounds and max trailer weight of 24,650 pounds
5500 GCWR of up to 37,500 pounds and max trailer weight of 29,600 pounds