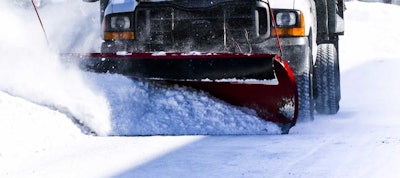 From diesel generators to diesel trucks, both Texas and the Biden administration are leaning on oil burners to help millions of state residents during unprecedented power outages brought on by deadly winter weather.
Diesel Technology Forum reported that President Biden called for diesel generators and fuel to bring back-up power to the Lone Star State where historically low temperatures caused a range of power supply systems to fail and have led to the deaths of at least 58 people according to The Washington Post.
Temperatures well below freezing disrupted various power sources including windmills, solar panels, natural gas and nuclear. As Texas state officials continue to work alongside professionals in the power industry to restore the state's grid, the Biden administration opened the door to sorely needed generators and fuel. Diesel Technology Forum, a non-profit association representing manufacturers of diesel engines and equipment, key suppliers of emissions control and other technologies and fuel producers. welcomed the news.
"Our thoughts go out to all Texans suffering through this event. President Biden in his disaster declaration has activated the Federal Emergency Management Administration (FEMA) which announced that it has supplied generators to Texas and is preparing to move diesel fuel into the state to ensure the continued availability of backup power, key to protecting critical infrastructure such as communications, hospitals, and drinking and wastewater treatment systems," said DTF executive director Allen Schaeffer.
On Friday, Texas Governor Gregg Abbott announced that off-road diesel would be permitted for use on Texas roads to help keep the supply chain moving and he requested "a fuel waiver from the EPA to allow for the use of all forms of diesel on Texas roads to keep our truckers moving."
Diesel-powered equipment has largely kept those roads open.
"According to Texas DOT, 700 snowplows and 200 motor graders are deployed to keep roads passable. All or nearly all of these are powered by diesel," Schaeffer said. "These are supported by a range of diesel-powered material handling equipment like wheel loaders for loading deicing and anti-skid materials onto highway trucks, and other smaller backhoes and skid-steer loaders frequently used to clear parking lots."