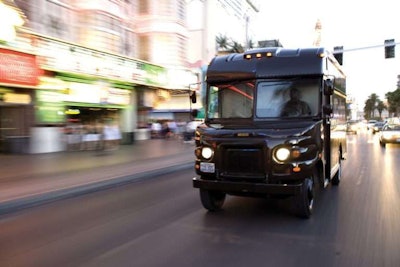 Just hear those sleigh bells jingling…a lot of them this holiday delivery season but still not quite enough for one of Santa's biggest delivery giants, UPS, which has imposed shipping restrictions given the meteoric rise in online shopping.
UPS, FedEx, DHL and other players in parcel delivery had already seen big increases in shipping demand during the coronavirus pandemic. Now, as more and more wish lists are getting tackled online, UPS put its foot down this week on Cyber Monday and told its drivers to nix package pickups at six major retailers including L.L. Bean Inc., Hot Topic Inc., Newegg Inc. and Macy's Inc., according to the Wall Street Journal. UPS will resume pickups after space becomes available.
UPS drivers reported that they've never encountered temporary shipping limits during prior holiday seasons. According to the National Retail Federation, online shopping surged 44% over a five-day period that includes Black Friday and Cyber Monday.